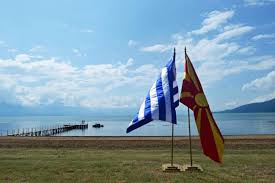 Zoran Zayev's recent references to a "Macedonian language" and "Macedons" have raised strong reservations to MPs of The River who had expressed a positive disposition towards the agreement from the beginning. On the part of main opposition party New Democracy, there is talk of a "vindication" to the criticism that the Prespes Agreement leaves room for irredentist references, while Alexis Tsipras' coalition partner and Minister of National Defence, Panos Kammenos, speaks of a "dead agreement".
The essence of the Agreement remains unchanged, the government reiterates
On the part of the government, however, the optimism remains that the majority in the Greek Parliament will be secured. An optimism stemming from the fact that fYROMacedonia will provide guarantees for the observance of what the agreement provides, with the Athens' look turned to the vote on the amendments next month.
In this context, Deputy Minister of Foreign Affairs Giorgos Koutougalos has stated that "we are doing everything possible and we will do so to clarify the meaning, which stems from a simple reading; and whatever else is needed, we will do that as well". In Athens they recognize that both sides are making efforts to persuade the peoples of Greece and fYROMacedonia for the reason that the Agreement is mutually beneficial. However, it should be noted that "one's efforts should not make it difficult for the other", Katrougalos pointed out.
The role of "The River"
Commenting on the publications that want the leader of The River, Stavros Theoradakis, to have changed his – in principle – positive attitude, referring to the substance of the voting or not of the Prespes Agreement, he argued that this would be determined "by how we see the future of the place".
Making an estimate of the situation, a member of The River described as "made-up" the effort to change the climate in the last few days, while another MP spoke of a good text that has "all the provisions", pointing out however that it is necessary for the Agreement to be interpreted in same way by the part of fYROMacedonia. The issue here is the common interpretation of the "difficult" points of the Prespes Agreement and the assurance that there will be no deviations from its essence. Any change in the initial position of The River would of course constitute a surprise./IBNA