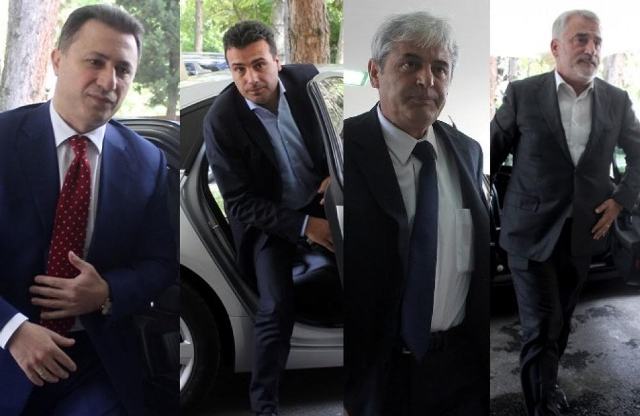 Skopje, 23 February 2016/Independent Balkan News Agency
By Naser Pajaziti
The political crisis has deepened in Skopje following the declaration issued by EU and US ambassadors that there are no suitable conditions to hold elections on 24 April.
The largest party in the country, VMRO-DPMNE is against this decision. This party said that the conditions to hold elections on 24 April are suitable and that the agreement reached last June with the brokerage of EU Enlargement Commissioner, Johannes Hahn should be respected.
The head of the electoral headquarter at VMRO-DPMNE, Nikola Todorov said that the decision of the party's highest structures is for the elections to be held on 24 April and according to him, there are suitable conditions to hold the elections.
But this party is alone on this decision as its coalition partner, BDI (Democratic Union for Integration), said that it respects the decision of the international community.
For months now, the Macedonian opposition has been declaring that there were no suitable conditions to hold elections on 24 April, as according to this party, the conditions of the Przino agreement have not yet been delivered.
Signatories to this agreement are SDSM, BDI, PDSH and VMRO-DPMNE, but VMRO-DPMNE is the only one who wants the elections to take place on 24 April.
According to a parliamentary decision approved on 18 May by VMRO-DPMNE and BDI, the decision for the dissolution of parliament. This decision was taken without the opposition, in order to hold the elections on 24 April.
To find a solution on the political crisis, MEPs Ivo Vajgl, Eduard Kukan and Richard Howitt have arrived in Skopje to hold meetings with the leaders of the four political parties with the aim of finding a solution for the crisis.
The visit of the three MPs in Skopje was announced last night by Aivo Orav in his Twitter profile from Brussels. Orav said that this is the last chance for political leaders to find a solution and that the MEPs must help for this. /ibna/