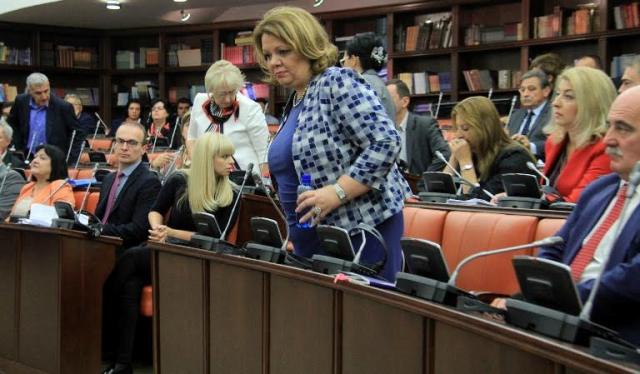 Skopje, 26 September 2016/Independent Balkan News Agency
By Naser Pajaziti
The request of the Special Prosecution for law amendments and approval of its annual report, has brought back political tension. The Special Prosecution, which was formed to investigate the wiretapping scandal has demanded an extension of investigation deadlines, protection for witnesses and for the law to include the recommendation of the Venice Commission concerning privacy.
Leader of SDSM (Macedonian Social Democratic Union), Zoran Zaev has sent a letter to the ambassadors of the countries guaranteeing the Przino Agreement, where he stresses that the coalition parties, VMRO-DPMNE and BDI (Democratic Union for Integration) are not stopping their obstructions against the judicial system and that they are preventing the work of the Special Prosecution.
Leader of VMRO-DPMNE and former PM, Nikola Gruevski rejected Zaev's accusations, stressing that he is looking for ways to escape the elections.
"Faced with his mistakes and the defeat that will follow, he is looking for ways to escape the elections. However,  the citizens cannot be blamed for his personal failures. The elections will be held on 11 December and this is what the citizens want", Gruevski said.
Gruevski also said that there's nothing to vote in terms of other requests addressed by the Special Prosecution, as they have been approved and all the requests made until now by this prosecution have been delivered.
Former chief justice of the Constitutional Court, Trendafil Ivanovski said that the Constitutional Court must have its say in relation to the work of the Special Prosecution, following the plaint filed by the pro government movement "Macedonian World Congress".
"Situation is very serious. In Autumn, we will see who wins, justice or crim. But crime seems to be more organized", Ivanovski said.
Parliament will continue to debate today for the fourth time the report on the Special Prosecution, while in the evening, there will be a protest in front of parliament in support of the work of the prosecution. /balkaneu.com/