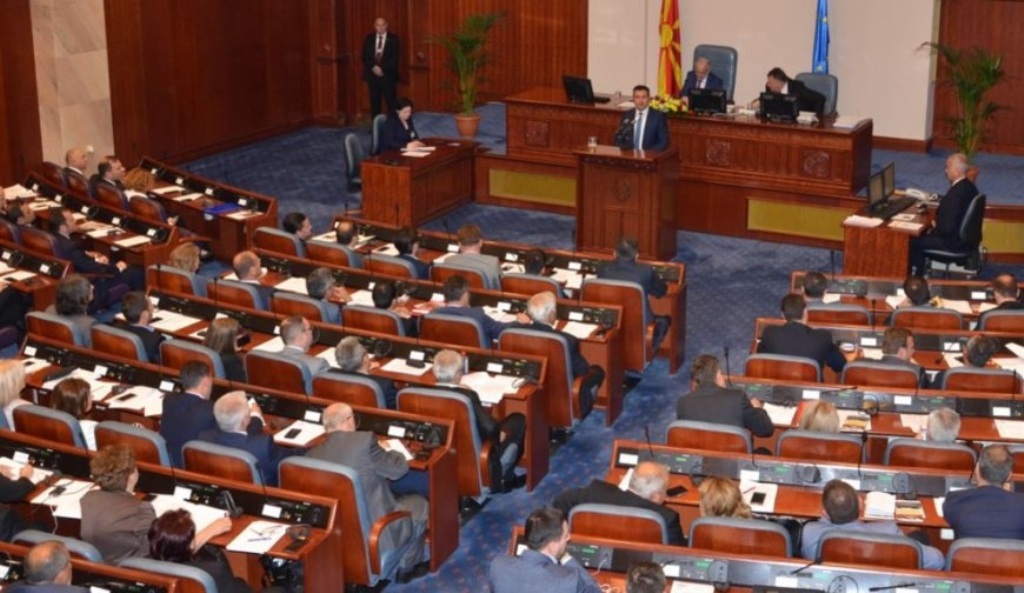 Last night, parliament in North Macedonia convened to lift the immunity for former parliamentary speaker Trajko Veljanovski who's suspected by the prosecutor's office as being one of the organizers of the violent events produced inside parliament on 27 April 2017. VMRO-DPMNE's MPs managed to cause the necessary delays which made it impossible for the lifting of Veljanovski's immunity within the deadline.
VMRO-DPMNE's parliamentary group coordinator, Nikola Micevski said that the decision to lift Veljanovski's immunity is political persecution. According to him, the majority vowed reconciliation, but this is not happening.
Meanwhile, ruling party's MP, Pavle Bogoevski said that the procedure for the lifting of immunity is in order. According to him, it was the court which has demanded this in order to be able to proceed with the investigation over the 27 April violent events.
Veljanovski along with former ministers Mile Janakievski and Spiro Ristovski were taken in last week on suspicion of their involvement in the violent events that took place in parliament.
On 27 April 2017 many angry protesters stormed into the country's parliament and used violence against MPs who formed the current governing coalition. /ibna/