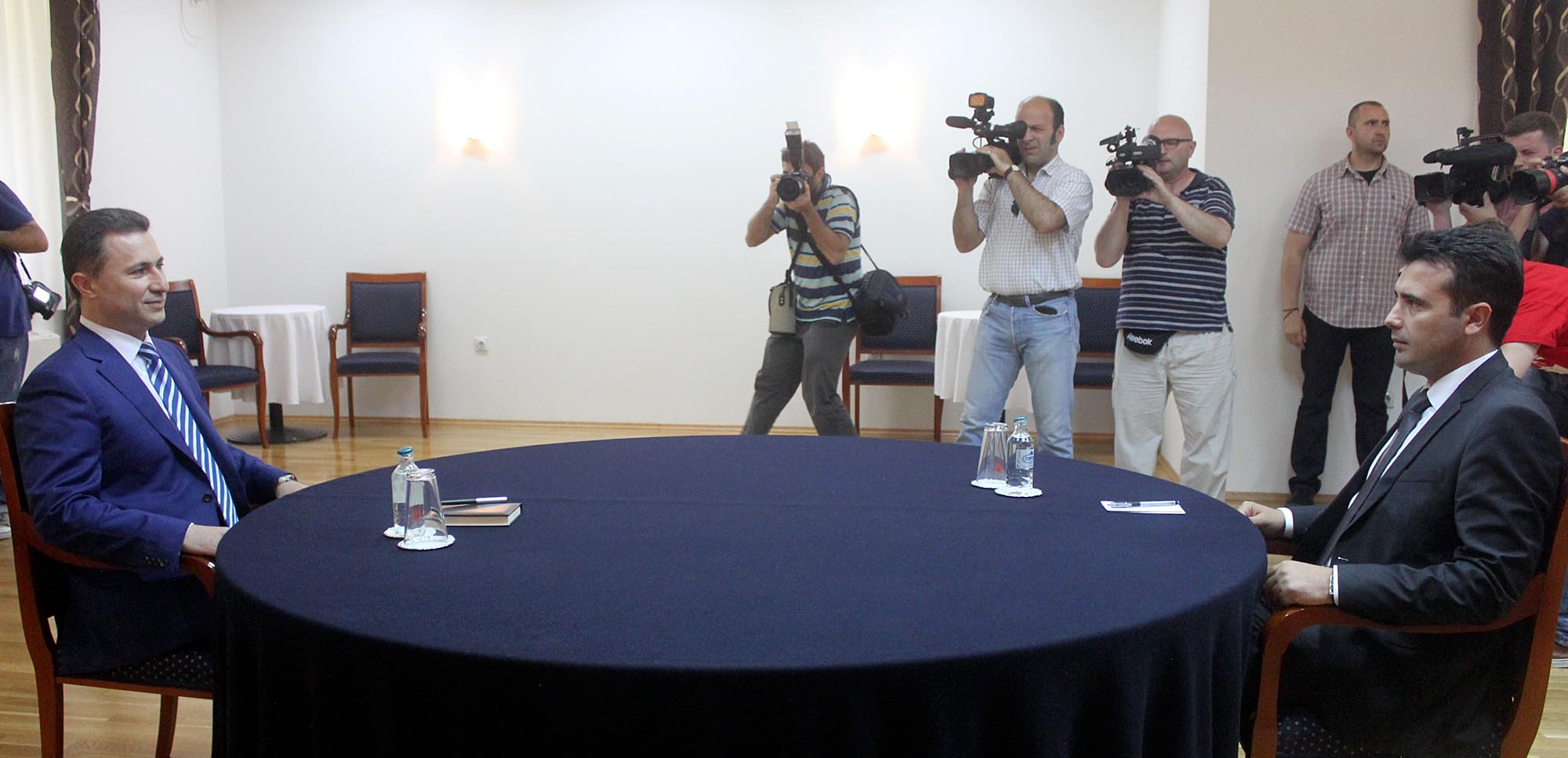 Skopje, June 24, 2014/Independent Balkan News Agency
By Naser Pajaziti
The leaders of the two biggest political parties in FYROM have not reached an agreement in the talks held to overcome the political crisis in the country.
Leader of VMRO-DPMNE and prime minister Nikola Gruevski met this afternoon with the leader of the biggest opposition party LSDM (Macedonian Social Democratic League), Zoran Zaev in an effort to resolve the political crisis, following the decision of the opposition not to recognize the April 27 elections and parliament boycott.
The opposition leader has insisted in his request for the formation of a technical government and the holding of fresh democratic elections, while this request has been turned down by Gruevski.
"I want to say that we didn't come to an agreement. There are no talks because of the term 'technical government'. There hasn't even been an agreement for the start of negotiations between the majority and opposition due to the term 'technical government'. We don't withdraw from our stand. Our stands are  in the best interest of the state and all those stands that were made public, have only had one intention, to improve the country, to turn it into a normal country which will be ready to realize free and democratic elections", declared Zaev.
After the meeting, Nikola Gruevski said that there's no room for a technical government.
"I clearly said that for us the formation of a technical government is unacceptable. We have already formed a government several days ago and the government immediately started to work for the citizens. Thus, a technical government is not wanted by the citizens", said prime minister Nikola Gruevski.
The failure of the talks further deepens political crisis in the country and can risk the recommendation of the EU on FYROM. /ibna/