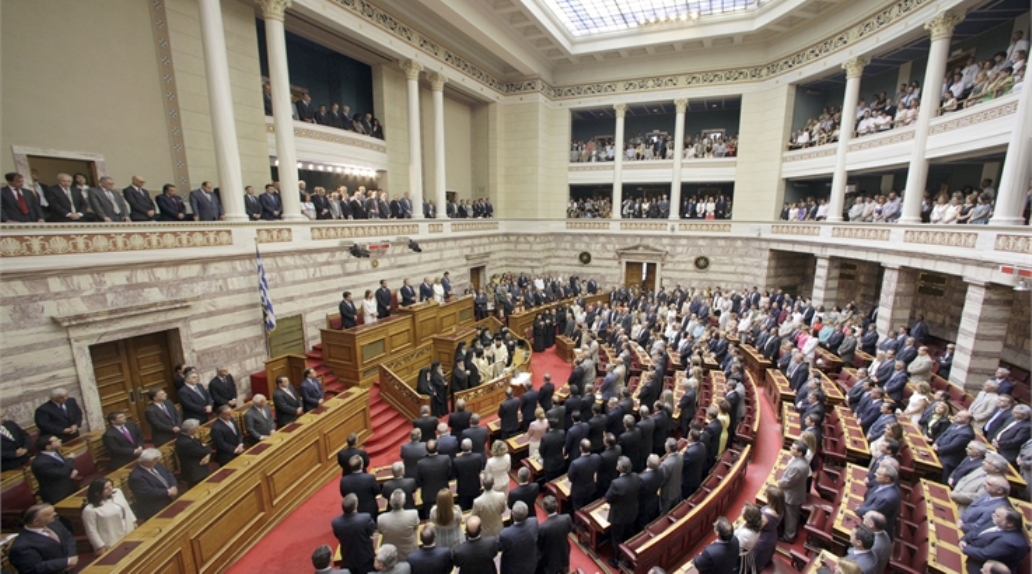 Greek parliament will on Monday discuss the phone call the Defense Minister allegedly made to former shipowner, Makis Yannousakis, who is serving life in prison for heroin smuggling, which has been dubbed scandalous by parts of the press.
The leader of ANEL – the coalition government's junior partner – Panos Kammenos allegedly asked Yannousakis to testify against prominent businessman Vangelis Marinakis in exchange for support from the government and preferential treatment. Kammenos denied the accusations, saying that Yiannousakis had merely asked for judicial protection in order to give evidence in connection with the case.
Opposition parties have tabled three relevant questions in parliament about the drug smuggling case and media reports suggesting there has been an attempt to frame Marinakis. Defense Minister Panos Kammenos and Justice Minister Stavros Kontonis are to directly respond to these questions in what is expected to be a heated debate in parliament.
To Potami party has also reportedly requested that Kammenos be called to the parliamentary committee for transparency and institutions to explain his behavior.
According to sources, New Democracy may table a vote of no confidence against Kammenos and Kontonis. The vote will almost certainly fail, but it will serve in making the issue headline news and the spearhead of New Democracy's opposition to ruling Syriza and ANEL.
Meanwhile, last Friday, shipping magnate Vangelis Marinakis issued an announcement revealing that he has appealed to the Prosecutor of the Supreme Court, denouncing the Defense Minister, Panos Kammenos, as one of the main conspirators against him and formally requesting an inquiry into anyone conspiring against him.
The Defense Minister has so far been fully backed by the government over his intervention in the case in order, as he claims, to assist Yannousakis in testifying and revealing everything he knows about the drug smuggling.
Speaking in Parliament last week, Justice Minister Stavros Kontonis said Kammenos – who isn't being charged with any crime– was just trying to uncover facts although it wasn't reported what those were. The government spokesman, Dimitris Tzanakopolous, also publicly stated Kammenos did nothing wrong.
Opposition parties, New Democracy, Democratic Alliance and To Potami, have kept pressing on the issue raising questions about Kammenos' behavior and asking Kontonis whether he was aware of Kammenos' "unacceptable intervention" and if obstruction of justice had occurred. Rival political opponents also said Kontonis and the government were trying to exonerate Kammenos.
Government officials argue that the entire story is being exaggerated and taken out of context as New Democracy makes a desperate attempt to rescue its "failed narrative" after the party trapped itself in "supporting the failure of the bailout program review". According to media reports, the government will reiterate in Monday's debate that authorities will check for any violations of standard procedure and that Justice will be assisted to get to the bottom of the case./ΙΒΝΑ