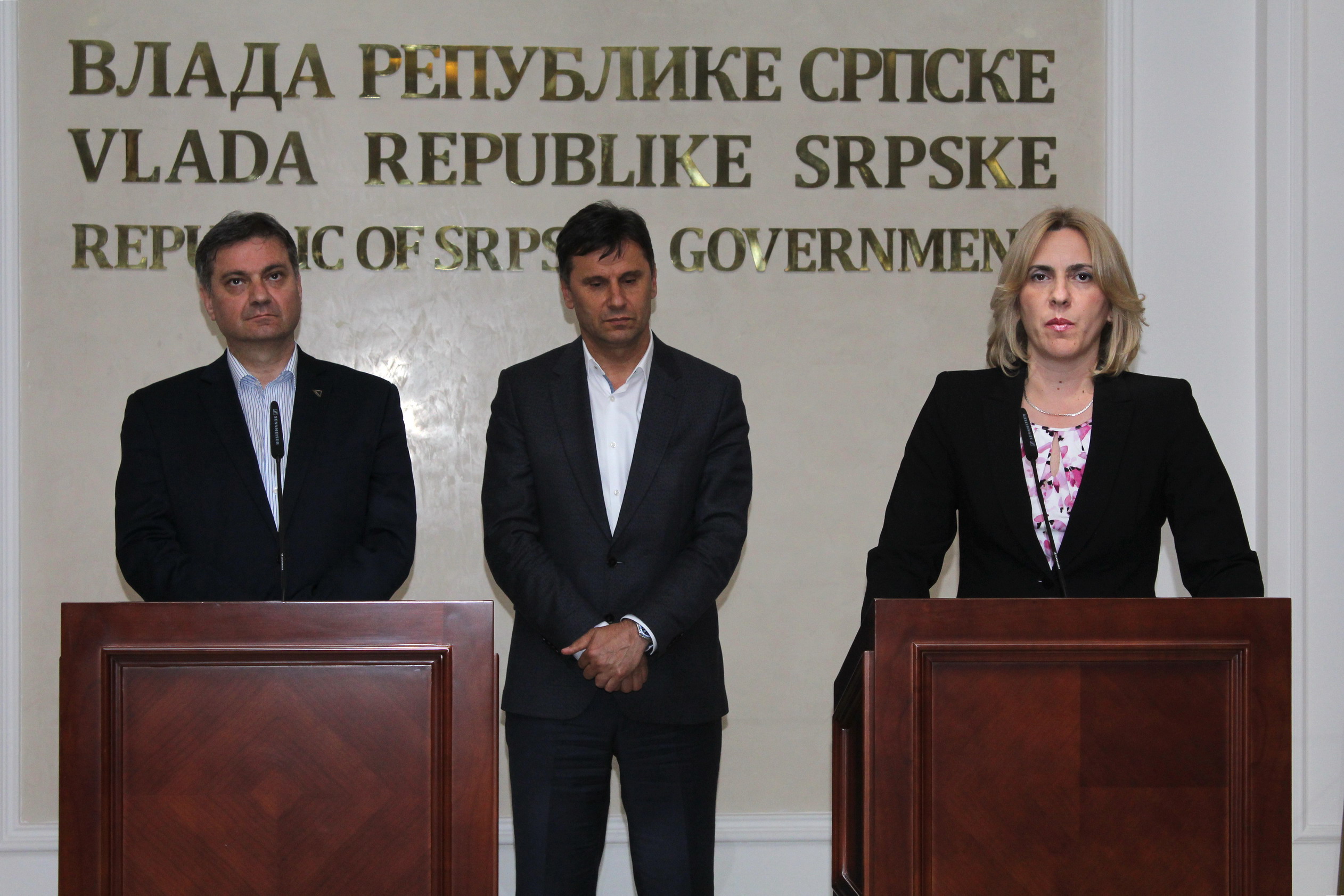 Banja Luka, May 3, 2016/Independent Balkan News Agency
By Mladen Dragojlovic
The presidents of the BiH entity governments, Zeljka Cvijanovic and Fadil Novalic, and Chairman of the BiH Council of Ministers, Denis Zvizdić, met on Tuesday in Banja Luka to try to close the gap of their political positions on the mechanism of coordination, as well as other open issues in their relations.
After the meeting, Cvijanovic said that their attention focused on the continuation of a series of meetings on the coordination mechanism.
"Today we went a few steps further and have agreed on some important things in the mechanism relating to the decision making", Cvijanovic said.
She added that they discussed about the manner in which the mechanism of coordination should act in relation to already established ways of cooperation and other documents. Cvijanovic said she expects that one or two more meetings will be needed in order to make a final decision which would be offered to all levels of government for adoption.
The entity prime ministers also discussed at the meeting the possibility that in the near future they would hold a joint session of the entities' governments to discuss cooperation between the entities and the implementation of joint projects.
Prime Minister of the Federation of BiH, Fadil Novalic, told reporters after the meeting that he is interested in this joint session as well as in harmonization of regulations in the entities.
"We talked about two or three key laws which are in need of harmonisation. I think it's positive that we continue to work together in the right direction, and that every time we are moving closer toward a solution", Novalic said.
Chairman of the BiH Council of Ministers, Denis Zvizdić, said that the joint meetings, regardless the different starting positions, often result in a compromise or convergence of views.
"Today we also talked about the clearing of the debt, and I informed Prime Minister Cvijanovic that this issue will soon be discussed at the Council of Ministers and certain decisions will be made", Zvizdić explained.
IN relation to the issues of jurisdiction in the mechanism of coordination, Cvijanovic said that this mechanism should be something that holds everything in BiH together. She added that, according to the complex constitutional structure of BiH, this mechanism must have a certain kind of complexity.
Zvizdić emphasized that there is not a single part of a coordination mechanism that is being excluded, not only regarding representatives of the RS, but also representatives of other levels of government.
"Everyone in BiH are  involved in the mechanism of coordination in accordance with their responsibilities, because that is how it has been conceived and that is how it will work in practice", Zvizdić said.
He pointed out that it is necessary to allow for this mechanism to start, and that he is sure that it would increase the level of confidence in BiH institutions at all levels.