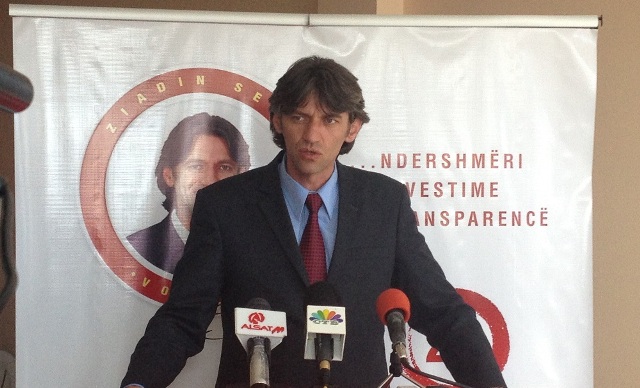 Skopje, March 20, 2015/Independent Balkan News Agency
By Naser Pajaziti
The congress of a new political movement called the Movement for Reforms in the Albanian Democratic Party (PDSH) will be held tomorrow in Skopje. Part of this movement will be disgruntled members of the Albanian Democratic Party.
This movement will be led by the mayor of Struga, Ziadin Sela, who started his project for the division of this party, due to the power concentrated in the hands of current leader Menduh Thaci, who, in spite of consecutive defeats in elections, had not resigned.
Sela is the only candidate in this congress, while he says that his political movement is a new political force that respects internal democracy of a party, that is inspired on the philosophy of its ideologist Arben Xhaferri and which aims at solving issues that concern Albanian ethnics in FYR Macedonia.
"We're expecting this to be a successful congress and we're open for everyone. Our aim is to pave the way and build the true platform which would lead to the solution of Albanian issues. We're witnesses as to how Menduh Thaci and Ali Ahmeti are controlled by the party in power", declared for IBNA, Ziadin Sela.
But, Menduh Thaci, who chairs PDSH, has no intention on commenting his opponents. "It's been a long time that I no longer think of them", Thaci declared.
The issue of the ownership of PDSH is now a matter for the court and Sela hopes that he will be given the authorization to chair this party, as according to him, Thaci has managed to usurp this party through non democratic congresses. But, in spite of this decision, Sela warned that he will form a new party. /ibna/