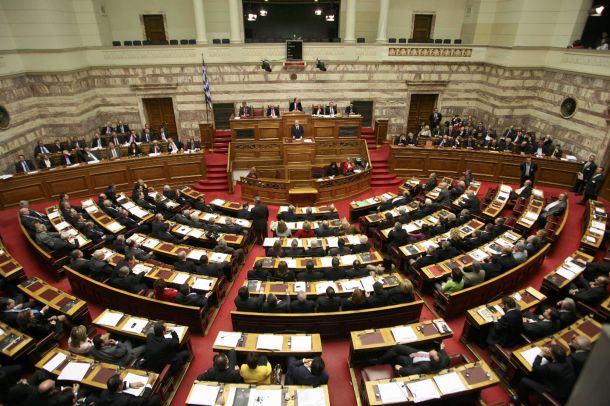 Athens, June 23, 2015/ Independent Balkan News Agency
By Spiros Sideris
Clear warnings to the government, in view of the emerging agreement with lenders address the opposition parties.
The River: The citizens will pay the bill
In a statement, The River notes that "the fact we found common ground with the partners is positive", adding, "unfortunately, as is evidenced by the relative leaked infirmation, citizens are asked to pay the bill for the tardiness of the government and for the balances between (intraparty) components and right-wing partners".
The River stresses that "the recipe reminds those of the past of ND and PASOK with tax increases and contributions that kneel economy. The Greek people are paying the pre-election lies and post-election mistakes of Mr Tsipras".
He concludes: "At least the Prime Minister seems to be avoiding the most disastrous mistake: the head-on collision that would lead to complete destruction".
KKE: We are heading for an agreement-guillotine
The Secretary General of KKE Dimitris Koutsoubas notes that "the new government proposal to lenders leads to an agreement-guillotine for the income and rights of the people".
According to Koutsoubas, the "red lines of Greek people are: elimination memoranda and all applicable laws, recovery of losses, rupture with the EU, the capital and their power, namely debt relief, socialization, release, with the people in power".
PASOK: The government must tell the truth
PASOK stressed "that the negotiations are at a critical point" and asks  Tsipras "to make every effort for a comprehensive agreement that will ensure the eve of Greece to the euro creates positive prospects for emerging from the crisis".
Charilaou Trikoupis issued a statement saying: "the government should finally use the language of truth, not a different one abroad and another in the non-papers and the statements of ministers inside the country. This tactic, to date, has only created delay and lack of trust at the expense of the country, but also a heavy cost that will be paid by the citizens".
DIMAR: A compromise with bold reforms is necessary
On its part, the Democratic Left emphasizes that "it is necessary to reconcile with a viable agreement with bold structural reforms and changes". It also notes that "the uncertainty must end because the delay causes devastating effects on the real economy", stressing that "it is necessary to seek the flexibility to leave open the possibilities for the replacement or the relief of measures" and that "it is also necessary to claim a solution that will include an overall framework for an agreement that will include both the developmental program and the restructuring of debt".
Concluding, DIMAR's statement underlines that "the government, must negotiate for the best possible agreement and avoid the rupture".