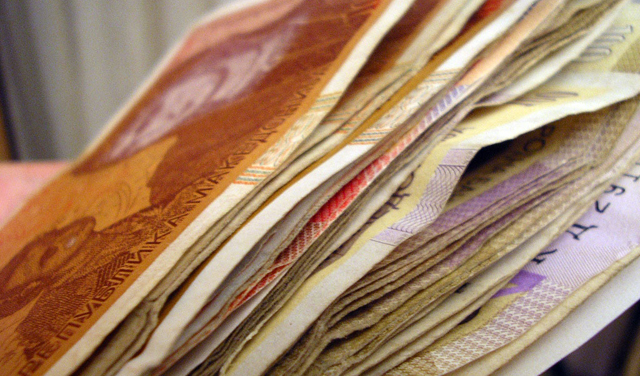 IBNA/Special Report
Government confirmed the 2014 draft project and has prepared a rebalancing of the budget account for this year which must be submitted today to the parliament of FYR Macedonia
By Naser Pajaziti
Skopje, September 23, 2013
Political parties in FYR Macedonia have been involved in debates followed by accusations and counter accusations about the 2014 draft budget. Government coalition parties have justified the budget prepared by the government and which amounts to 2.8 billion Euros.
"The budget proposed for next year will offer growth with an increase of 20% of capital investments", declared deputy Prime Minister and Minister of Finance, Zoran Stavreski from VMRO-DPMNE, adding that the 2014 budget is 7% higher than that of this year.
"This budget will offer increases in the salaries of administration, pensions, social allowances and subsidies in agriculture. Capital investments will grow by 20% and will be oriented toward road and railway infrastructure, education, health, energetic infrastructure and communal infrastructure", said Stavrevski.
Albanian government coalition party, BDI has been in favor of this draft budget.
General secretary of BDI and Minister of Ecology, Abdilaqim Ademi said that the 2014 budget projection supports and is also dedicated to Albanians, through investments and projects in different domains. According to him, this budget offers investments in the domain of infrastructure, education, culture and other domains.
Meanwhile, opposition parties have launched criticism toward the draft budget, by saying that this draft budget is a signal for early elections. Macedonian Social Democrat League (LSDM) says that the draft budget is the next failure and that the government is aiming to fulfill it through debts and loans, and also through fines, where citizens are the victims.
"We will not allow the budget to be filled through pressures and fines toward the citizens", said LSDM lawmaker, Ana Pavlovska-Daneva. PDSH has warned that it will issue its positioning about the budget once it examines its contents, but the leader of this party, Menduh Thaci declared that the government of FYROM continues to impoverish and neglect Albanians of FYROM through the budget and other institutional forms.
2014 budget is a political budget without real basis to be realized, stressed today National Democratic Rennaisance (RDk) in a press conference.
"This is a political speculative budget which has no real basis to be realized in terms of budget incomes and this budget serves to provoke early general elections which will be prepared by VMRO-BDI and which are now being propagated by media close to VMRO and funded by public money", said the RDK lawmaker, Naxhi Xhelili. Against this project have also been NGOs and experts of economy. /ibna/