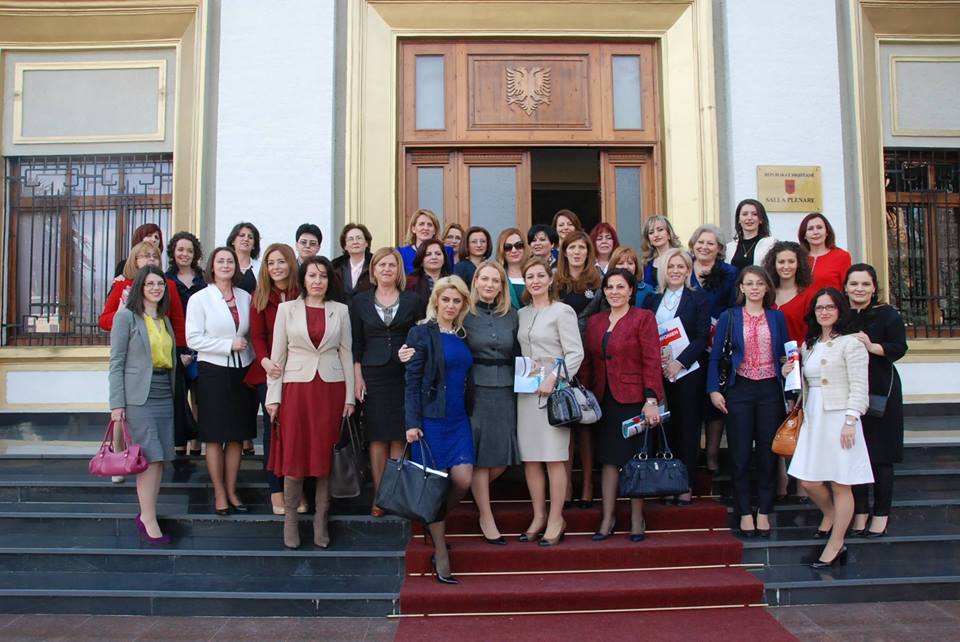 Tirana, January 22, 2015/Independent Balkan News Agency
The Coalition for Promotion of Women and Youth in Politics, has closely monitored the recent statements of the three main parties in the country, SP, DP and SMI regarding gender representation of 2015 Local Elections, to be held on 21 June 2015.
Edi Rama, head of the Socialist Party and the Prime Minister, publicly stated that the SP and SMI will support women request, to have on the next City Councils full gender equality 50% women and 50% men.
Also, Albana Vokshi, president of the Women's Forum of the Democratic Party, said that the DP has pledged to have 50% women in municipal councils, and not less than 1 in 5 or 20% women candidates for mayors.
Although the Coalition for Promotion of Women and Youth in Politics,  welcomes the statements of political parties, wants to remind them, that the Electoral Code had determined for years 30% gender quota for national elections as well as local ones.
"We have the conviction that political parties can do much more, proposing 50% women and girls as candidates for the future Mayors of the 61 new municipalities in Albania, if they want to be serious about achieving real gender equality in politics", – CPWYP said.
According this organisation, 50% quota for women on Municipal Councils, at the same time, should become part of the Electoral Code to be binding on implementation and not to remain only on the statements or willingness of political parties' leaders.
"On the other hand we will ask the main parties to commit to sanction in the Code the 50% quota of women candidates for mayors, while the Socialist Party has not reacted on this while the Democratic Party declares that it will be not less than 20% women candidates", – CPWYP said.
Women make up almost 51 percent of the population in Albania and they are the largest social group in the country.
But they are almost totally excluded from representation in the direction of the municipalities in the country.
On a local level, as mayors, they represented only 3 women, or 1.8% of mayors.
This fact has ranked Albania among the last countries in the world for participation and representation of women on a local level.
For CPWYP, "today is the time for statements and promises to become reality".
"Parliamentary parties in Albania can no longer hide behind fine words for equality & women's rights. They should vote changes in the Electoral Code, which enable each woman representation in decision-making on the basis of 50 per cent quota on all levels and to penalize any political party that does not respect women and their rights", – appeals the Coalition for Promotion of Women and Youth in Politics. /ibna/