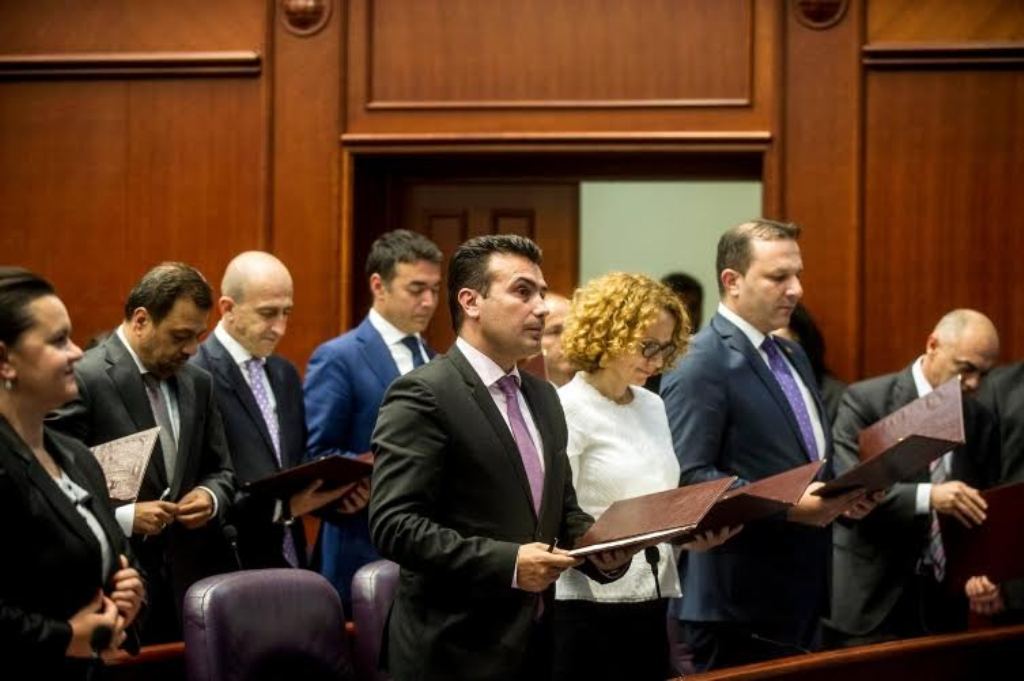 Political parties in FYROM are expecting support by the European Union in the context of reforms and Euro-Atlantic integration. SDSM in power says that the government is committed in delivering European integration reforms as soon as possible. The leader of this party and Prime Minister, Zoran Zaev says that in the fall of this year, the country will obtain unconditional recommendation for the launch of EU accession talks.
"These are reforms which affect key areas, rule of law, state institutions, independent regulatory bodies and free media and so on. We're aiming for the European Commission to grant a positive evaluation for Macedonia in its progress report in the fall and propose an unconditional recommendation for the launch of accession talks in the EU", Zaev said.
Opposition party, VMRO-DPMNE led by Nikola Gruevski, is expecting the new government to enable FYROM's accession in the NATO as soon as possible in order to launch talks for the accession of the country in the European family.
"We expect everything which is in the best interests of the citizens and the state. We support every policy which means integration of Macedonia in the NATO and the launch of EU accession talks. We expect this process to start as soon as possible", Hristijan Mickoski of VMRO-DPMNE said.
Besa Movement says that the new government cannot unblock the process of European integration, while the criticism of this party is aimed at the cabinet ministers coming from BDI.
"Without political will for the reforms, we cannot expect someone from outside to do our homework. Commissioner Hahn has offered his assistance the whole time and we hope that he will continue to assist this process, but by having ministers like the ones that we have in this cabinet, coming from the Albanian ranks, we cannot hope for things to thrive", spokesman of Besa Movement, Faton Fazliu said. /balkaneu.com/