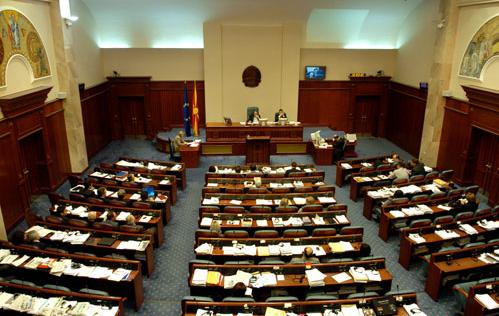 Skopje, June 28, 2013
The Minister of European Integration in FYROM, Fatmir Besimi declared today that all political subjects are responsible for the Euro integrating process of the country.
Besimi called for maximum commitment of all political parties in the dialogue with government institutions.
"We must all be involved in solving open issues in order to make progress in our EU path. We must have unified stances, above all on the issue of the name dispute. We must meet this objective", said Besimi in the parliamentary session held today where MPs addressed questions to the government cabinet.
According to him, open talks must take place on challenges, good neighboring relations and political dialogue in the country.
PDSH member of parliament, Bekim Fazliu said that the Minister of European Integration is responsible for the failure of FYROM to be issued with a date for the start of negotiations with the EU in relation to the accession in the Union. According to him, besides the solution of the name dispute, problems in the justice system, administration and media must also be tackled
VMRO-DPMNE member of parliament, Antonio Miloshoski demanded the resignation of the Minister for European Integration, Fatmir Besimi due to the failure of the country in its EU integration path.
FYROM failed today in the EU Summit as it wasn't part of the conclusions approved by this meeting of European officials. /ibna/