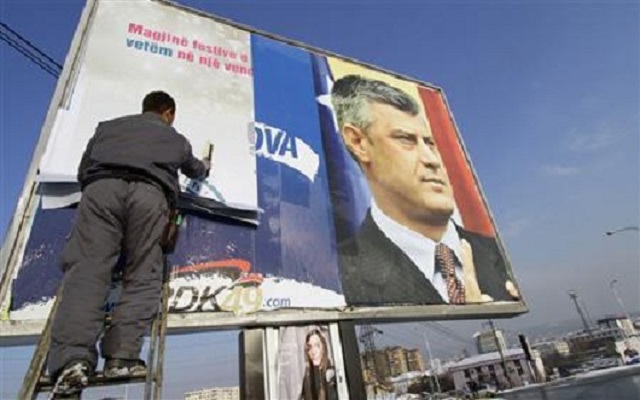 Skopje, November 1, 2013
Political Parties in FYROM have not taken any positioning as far as the local government elections in Kosovo are concerned.
None of the political parties has made any public declaration as to which party to support. Unofficial sources say that BDI is not in a position to openly support any of the political parties, but its affiliations with PDK and AAK are known. On the other hand, PDSH has not openly declared its positioning and doesn't make any comment as to which party it supports in Kosovo, although unofficial sources say that the head of PDSH, Menduh Thachi prefers the Alliance for the Future of Kosovo (AAK) PDSH also supports Self Determination Movement.
On the other hand, there have been several associations which have expressed their stances in support the electoral race in Kosovo.
The Association of Albanian Political Dissidents in FYROM, the Association for the Protection of National Identity, Illyricum Libertas and the Union of Citizens Associations have expressed their public support for Self Determination. /ibna/