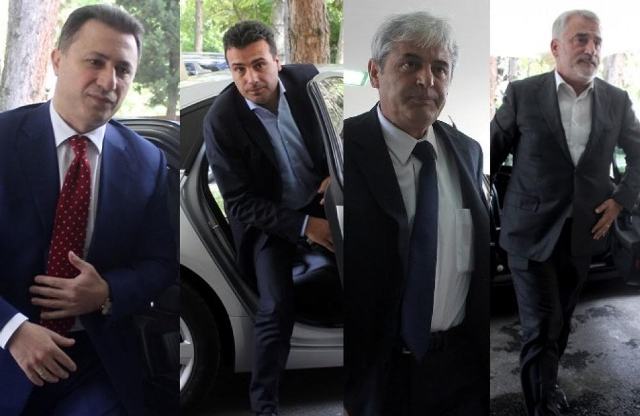 Skopje, 27 June 2016/ Independent Balkan News Agency
By Naser Pajaziti
The four main political parties in FYROM have reached a deal on the three bills stemming from the Przino Agreement, reached last year.
Work groups from VMRO-DPMNE, SDSM, BDI and PDSH have harmonized their stances and have agreed on voting in parliament the bill on the media, electoral code, the bill on a technical government and Ministry of Interior. Representative of VMRO-DPMNE, Nikola Todorov said that these new bills must be passed until the end of this week.
According to him, of this is achieved, early elections may be held by the end of the year.
"I think that we managed to harmonize the texts for all bills that will be submitted to parliament and I hope that we will have the support of MPs in parliament. The implementation of the agreement will give way to the holding of elections", Todorov says.
Vice chairwoman of SDSM (Macedonian Social Democratic Union), Radmila Sekerinska says that during the debate in parliament, there may be room to complete one of the bills, especially the one relating to the media.
"I think that this marks another step toward implementing the agreement, while political parties will discuss this entire procedure in parliament. Our aim is to secure the necessary conditions for fair and democratic elections as soon as possible", Sekerinska said.
Marko Trosanovski of the Institute for Democracy says that he is skeptic about the choices made by the four main political parties.
"I am skeptic about what has achieved and about the success of the agreement. These parties did come to an agreement before, but they haven't implemented the agreement. But in this case, the state is the one to lose, because we wasted a chance for a full institutional reformation, following the scandal of the wiretapping scandal and the involvement of state segments", Trosanovski said.
On 31 August, leaders of the four political parties will decide as to whether the necessary conditions have been met for early general elections, which are expected to be held at the end of the year. /balkaneu.com/