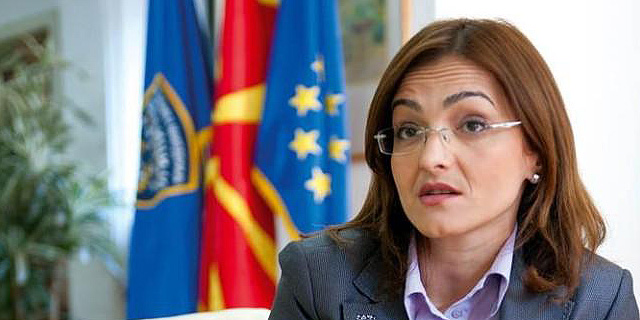 Skopje, November 28, 2013
Minister of Interior, Gordana Jankulovska appealed to political parties and citizens today not to take advantage of the latest incidents between young people.
She declared this during today's parliamentary session, in response to a question addressed by the MP of the Social Democratic League (LSDM), Oliver Spasovski, as to whether police has discovered the causes of the recent incidents between young people.
"The discovery and detention of several persons who are suspected of incidents in buses means that violence is not the answer toward these situations. I believe that you will join in on appealing to young people for tolerance and understanding, in order to overcome situations of conflicts", said Jankulovska.
Minister of Interior, Jankulovska said that violence and incidents of this nature are mainly being registered in Skopje. The incidents of recent weeks mainly relate to Albanian and Macedonian youngsters. //ibna/