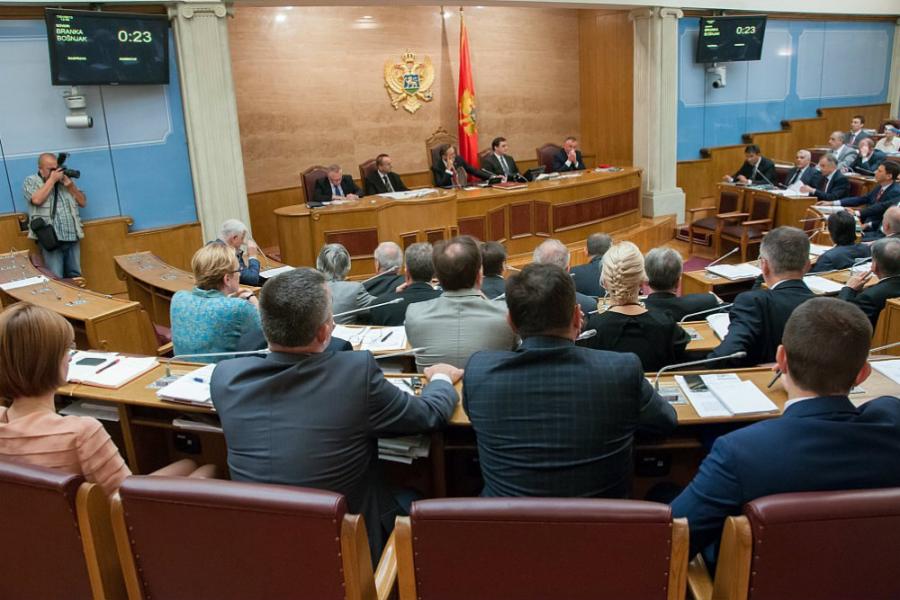 By Adnan Prekic – Podgorica
The Parliament of Montenegro failed on the third attempt to elect a Chief State Prosecutor. The candidate, Goran Rodic, did not receive the support from the ruling Democratic Party of Socialists and the parties of ethnic groups, and as a result he did not receive the support of three-fifths as is otherwise necessary for election. As such, for more than a year now, Montenegro does not have someone in charge of prosecution, which was supposed to be a key figure in the fight against corruption and organized crime, as part of the negotiation chapters 23 and 24 of the European Union.
When the Montenegrin parliament in late 2013 adopted amendments to the Constitution, which defined a new method of selection of the Chief State Prosecutor, everyone had announced that that will be a key event in the future struggle against corruption and organized crime. Amendments to the Constitution were also one of the terms of European Union for the opening of negotiations for chapters 23 and 24. The amendments foresee wide political consensus for the election of a new prosecutor, requiring two-thirds support in parliament for a new prosecutor in the first ballot, and three-fifths majority in the case of a second and third vote.
After the first two failed votes, in which the candidates had been proposed by the ruling Democratic Party of Socialists, the ruling party in the third round did not voted for lawyer Goran Rodic. The opposition has accused the ruling party of being responsible for the institutional crisis, because it does not cooperate in order to elect a prosecutor who will work in favor of the people.
The European Commission had earlier announced that the Montenegrin Parliament should reach an agreement in the selection of the public prosecutor as soon as possible, and thus urged all parties to demonstrate democratic maturity and responsibility. European Commission spokesman Peter Stano, said in Brussels he hopes that the new method of selection will provide with best choice for a prosecutor. "All political parties have a responsibility to demonstrate that they are able to reach a compromise on key reforms in the rule of law, which includes the implementation of the adopted constitutional amendments", said Stano. American and German ambassadors in Montenegro Sue K. Brown and Pius Fischer said that the non-election of the Chief State Prosecutor in parliament is a disappointing development and that if the process of electing is delayed there will be less chances for a progress in the fight against corruption and organized crime.