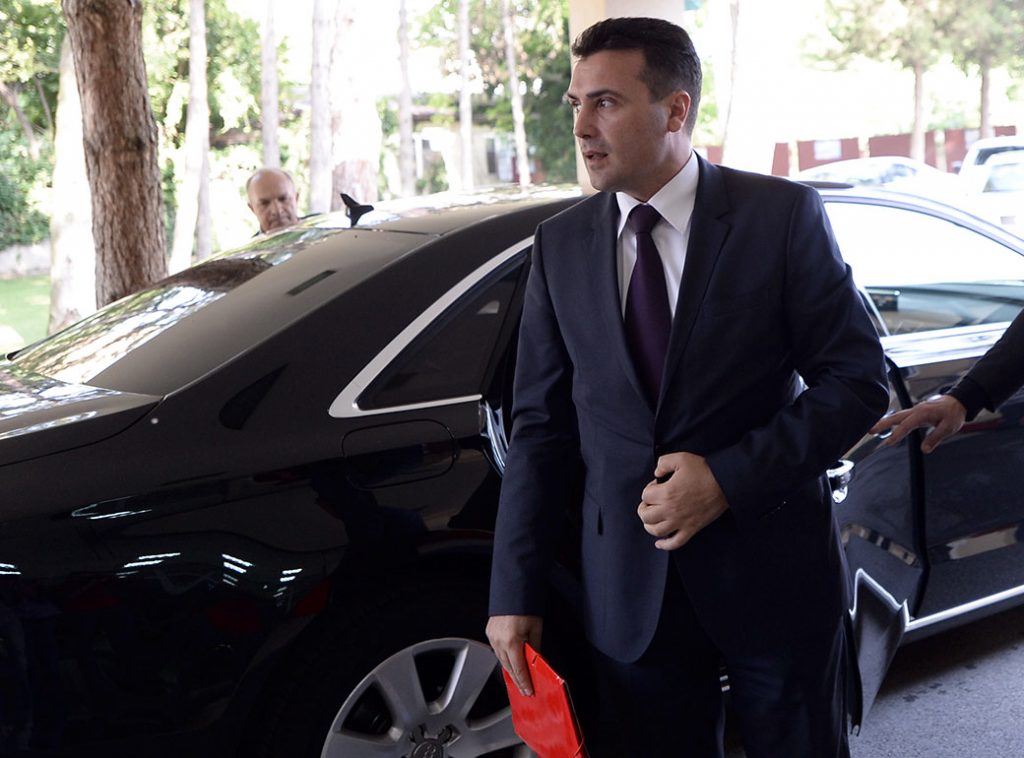 It's been a week since the leader of VMRO-DPMNE, Nikola Gruevski failed in creating a new government, while political parties in FYROM are yet to reach a deal on forming a new majority with 61 seats.
Following Gruevski's failure, opposition party SDSM (Macedonian Social Democratic Union) led by Zoran Zaev, is holding talks to form a new majority.
Damjan Mancevski of SDSM said that their representatives are holding talks with BDI (Democratic Union for Integration), but no other details have been revealed.
"We still don't have any details to share with the public opinion. Leaders Zoran Zaev and Ali Ahmeti have not yet met", said Mancevski.
Spokesman of BDI, Bujar Osmani said that there is communication between these two parties, but no agreement has been reached yet. This party said that the platform for the advancement of the rights of Albanians is the key request in the table of talks. Due to the refusal of this platform, leader of VMRO-DPMNE, Nikola Gruevski failed to form a government with BDI, which is decisive with its 10 MPs.
61 seats are needed in parliament for the creation of the new government. SDSM will be able to form the government if it strikes a deal with BDI, which has 10 seats, but also with another Albanian party: BESA which has 5 seats or Alliance for Albanians which has 3 seats. /balkaneu.com/