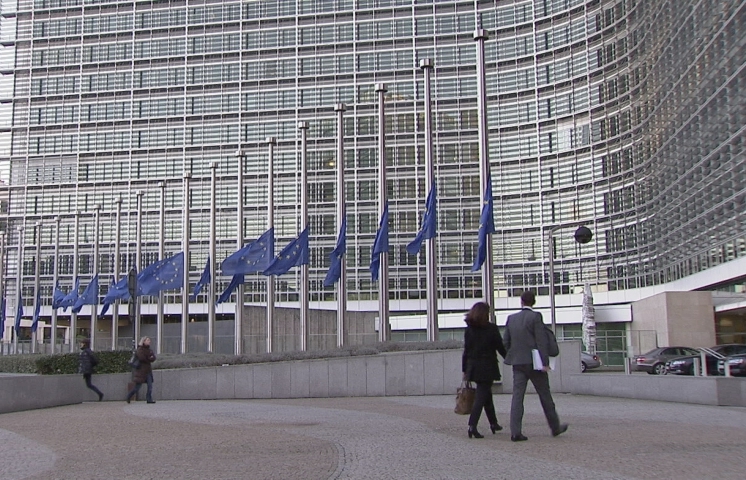 Skopje, 2 November 2015/Independent Balkan News Agency
By Naser Pajaziti
FYR Macedonia is risking receiving a negative progress report from the European Commission, as political sides are not reaching a compromise in order to implement the June 2 agreement.
This week, the European Commission is expected to publish the progress report on FYROM, along other aspiring countries for accession.
Signals about a possible negative report have also come from Skopje. EU envoy in the talks between political parties, Peter Van Houte declared that it will be a problem if political sides do not strike a deal for the implementation of the political agreement and according to him, this may also lead to a postponement of the April 2016 elections. But, Van Houte has not said if Skopje is risking the recommendation for the launch of accession talks with the EU.
Macedonian opposition has reacted by saying that if there is no recommendation, then the country would be listed as a problematic country.
SDSM (Macedonian Social Democratic Union) says that if this scenario takes place, then this would be a precedent and the country would be part of problematic countries.
"Vanhoute said that we resemble to Belarus. This may take us out of the group of countries that are in the process of integration and enter the group of states that have problems in delivering the political criterion", says Lidija Dimova, head of the Committee for European Affairs at SDSM.
Meanwhile, VMRO-DPMNE of Prime Minister Nikola Gruevski said that this party is not an obstacle for the process of talks.
Alliance for a Positive Macedonia (AMP) says that the lack of a serious approach by large parties may lead to the European Commission to issue a conditional report for the country. This party says that Brussels must be determined in the warnings that it issues against political parties in FYROM.
University professor of European Law, Ylber Sela told IBNA that the lack of responsibility by political parties is risking the integration process.
"The current situation is worrying and in Brussels, our country is known for corruption, crime and failure to deliver the obligations stemming from the EU recommendations. The lack of progress with the political agreement will have consequences, especially for the citizens", professor Sela said.
The European Commission says that the Progress Report on FYROM is still open in order to include the latest developments in the country.
"The progress report is drafted in a careful and detailed manner and is finalized several months prior to its official approval, but there may be amendments up to the last minute, given the latest developments in the country", says Maja Kocijancic, European Commission spokeswoman. /ibna/