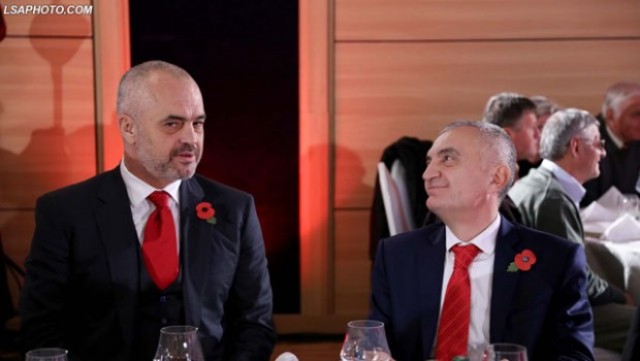 Tirana, 28 January 2016/Independent Balkan News Agency
Prime Minister of Albania, Edi Rama assures Albanian and foreign businesses that the coalition of the Socialist Party with the Socialist Movement for Integration "is a marriage which is working out quiet well", stressing that the business must feel assured about this.
Present on Wednesday evening in a meeting of the Association of Foreign Investors of Albania, Rama also talked about the relations within the coalition, stressing that this government is and will remain united.
Rama considers the "marriage" with Ilir Meta as solid and assures, especially the business sector that it should not feel concerned about this "marriage".
"I'd like to assure you that you must not worry, because this 'marriage' is working out quite fine. In this aspect, you must rest assured", Rama said.
Rama added that such relations must not be in the borders of perfection: "Sometimes, that fiery love tears marriages apart, sometimes convenience makes marriages live longer, even longer than those married people could ever imagine. So, everything is alright".
As if to show that the "marriage" with Meta is going well, Rama was surrounded in this meeting by the minister of Economy, Arben Ahmetaj of the SP and minister of Transport, Edmond Haxhinasto of SMI. /ibna/