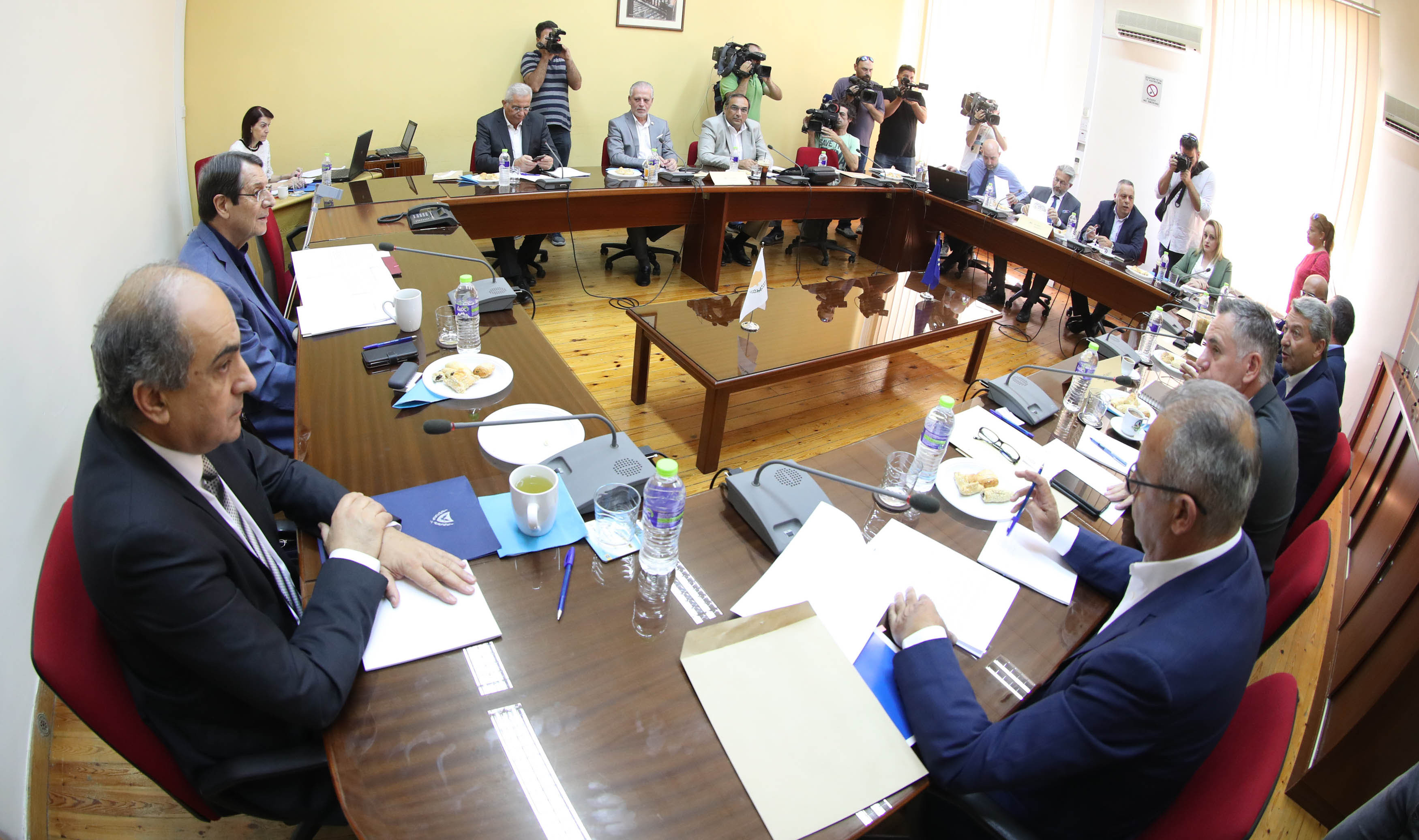 By Michalis Michael
The proposal submitted by the Turkish Cypriot side for the co-management of Cypriot natural gas as it was filed in the previous days was rejected as was expected. The Council Meeting of political leaders took place in Limassol, and the joint communiqué is indicative of the intentions of the Republic of Cyprus.
More specifically, it is stated that:
"The proposal of the Turkish Cypriot leader Mustafa Akinci can not be accepted as it disorients from the essence of the Cyprus problem and the need to re-launch substantive negotiations with the aim of achieving a sustainable and operational solution on the basis of UN resolutions, principles and values ​​of the European Union.
In addition, Akinci's proposal contains provisions that do not serve the well-meaning interest of the Republic of Cyprus and the Cypriot people as a whole.
At the same time, the Heads of the Council has authorized the President of the Republic to give a substantiated answer to the negatives contained in Mr Ankinki's proposal, both to the UN Secretary-General and the other recipients of his letter".
Mr. Palmas then said that "this announcement is unanimous", adding that for the individual issues concerning the Cyprus issue, each party will express its views and positions.
He added that today's session "has been a very constructive and very substantive discussion. We all know very well that the parties have different approaches and views on individual issues, as was the case today. The important and essential part of this session is the unanimous approach to Mr Akinci's proposal".
Asked when the letter of the President of the Republic will be sent, Mr Palmas said that "a comprehensive letter will be prepared immediately, which will answer point-by-point to all that arise from Mr Akinci's letter and will be sent to the UN Secretary-General and to Mr Akinci".
Invited to say what will be said in the letter, Mr. Palmas said that "we will repeat our main objective, which is the overall solution of the Cyprus problem and, of course, the creation of good conditions for the resumption of talks that are the main objective. This proposal by Mr. Akkinji creates a disorientation from the essence of the main problem that is the solution of the Cyprus problem"./ibna