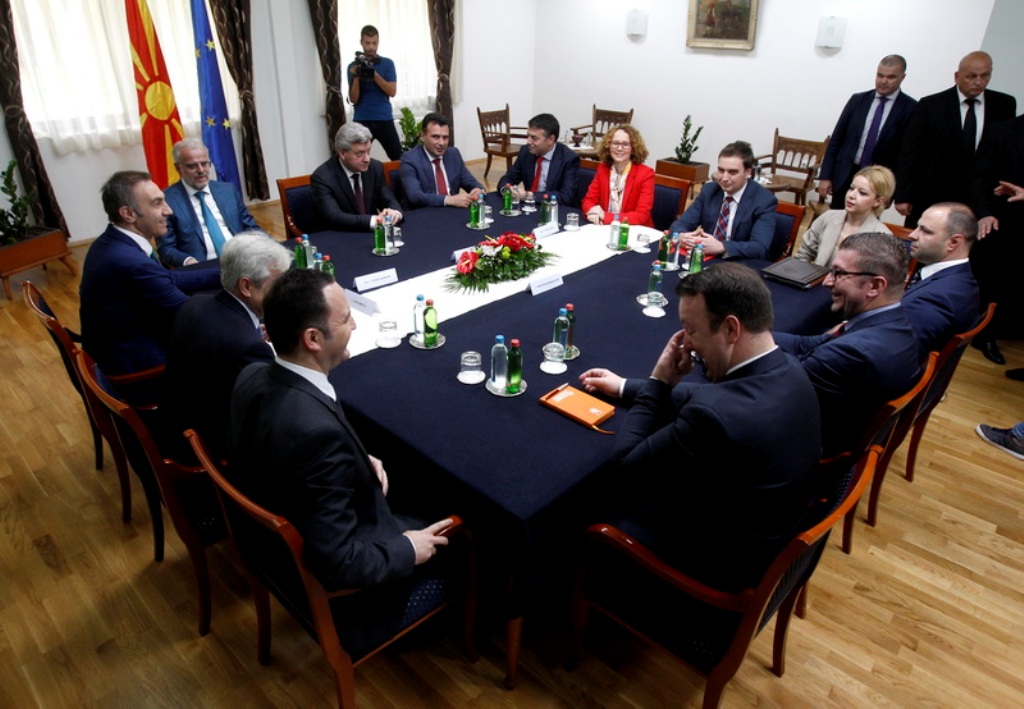 Prime Minister of FYROM, Zoran Zaev has called a meeting today with political leaders in the country to discuss the current developments which relate to the referendum regarding the name.
According to the government, this meeting will discuss the election of the members of the State Election Commission, because this institution has long been dysfunctional following the resignation of all of its members.
The State Election Commission should start its preparations for the holding of the referendum on the name, which, according to PM Zoran Zaev, is expected to be held in September of October this year.
This meeting is expected to be attended by leader of VMRO-DPMNE, Hristian Mickoski and leaders of smaller political parties.
According to the media in Skopje, today Zaev will attempt to reach a deal with Mickoski regarding the issue of the State Election Commission, otherwise, the new members will be elected by parliament through a simple majority, based on the amendments that were approved yesterday by the government. /ibna/