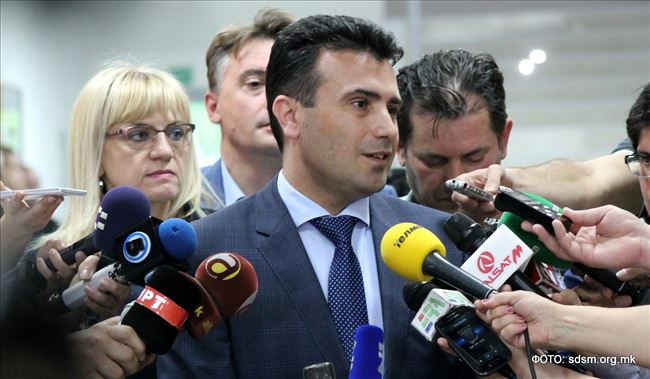 Skopje, 18 May 2015/Independent Balkan News Agency
By Naser Pajaziti
The second meeting of the main political leaders took place today, but without any agreements.
After the meeting, leader of the Macedonian opposition, Zoran Zaev declared that no progress has been made today.
"There was no progress, but we agreed on meeting again on May 26. The meeting came up with several proposals for negotiations, but we have refused to discuss because we insist on our demands", Zaev declared. Zaev declared that he will meet tomorrow at the European Parliament in Strasbourg with the leader of VMRO-DPMNE and prime minister of the country, Nikola Gruevski.
According to him, it's necessary to create an interim government and reestablish a normal state system. This government, according to him, would hold free and fair elections.
Zaev underlined that this government may be a government of technocrats, experts or a political government.
Prime Minister and leader of VMRO-DPMNE, Nikola Gruevski said that he would unveil his positioning in this evening's rally in Skopje. BDI has not made any declaration for the media, while Albanian Democratic Party (PDSH) declared that it has come up with several proposals to overcome the political crisis.
This is the second meeting of the leaders of the main political parties, with the brokerage of the US ambassador, Jess Baily and EU ambassador, Aivo Orav./ibna/