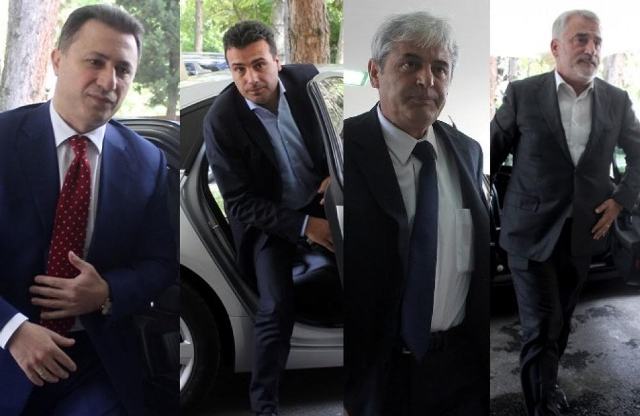 Skopje, 14 June 2016/Independent Balkan News Agency
By Naser Pajaziti
The European Union has invited the leaders of the four main political parties in FYROM to sit down and talk in order to find a way out of the crisis, after the June 5 elections were cancelled.
Political parties have announced that the talks will focus on the interim government and the holding of the new elections.
Political analyst, Albert Musliu told IBNA that political parties cannot waste time and that they should take responsibilities for the solution of the crisis. "Time is restricted and there must be movements. There must be an agreement for the implementation of the political deal struck on June 2 of last year, in order to give way to the holding of new elections, which must be free and democratic. The international community also demands such thing", Musliu said.
Leader of VMRO-DPMNE, Nikola Gruevski says that his party has always been open to meet with leaders for the solution of the crisis.
"In general, we have never been against meetings between leaders. We have participated in many meetings with leaders and the majority of them have been called by us. But each meeting must have a clear agenda, otherwise it will fail", Gruevski said.
Petre Silegov, spokesman of SDSM (Macedonian Social Democratic Union) says that there is no political will by either parties in power, VMRO-DPMNE and BDI (Democratic Union for Integration) to hold a meeting with leaders.
"We maintain that political dialogue is the only way out of this crisis, in order to hold elections in autumn", Silegov said.
According to Silegov, if political parties agree on the date and the sooner the conditions for free elections are delivered, then they can be held in autumn.
Rafis Aliti of BDI says that his party is in favor of a meeting between leaders.
"BDI has always called for a meeting of political leaders. We believe that dialogue between parties is the only solution for the crisis. Otherwise, we will be wasting time and the crisis would deepen", Aliti said.
But the leader of the Albanian opposition party PDSH, Menduh Thaci is pessimistic in this aspect.
"This will be very difficult because it is being insisted that we talk in a selective way about the issues concerning the Przino Agreement. For PDSH, this is unacceptable. We demand comprehensive dialogue, where all sides will submit their requests and find a solution", Thaci said.
EU and USA have continued to appeal on the four political parties to implement the Przino agreement, which was reached on June 2 of last year with the brokerage of the EU Enlargement Commissioner, Johannes Hahn. This agreement enables the formation of a technical government, the functioning of the Special Prosecution and the holding of free and democratic elections. /balkaneu.com/