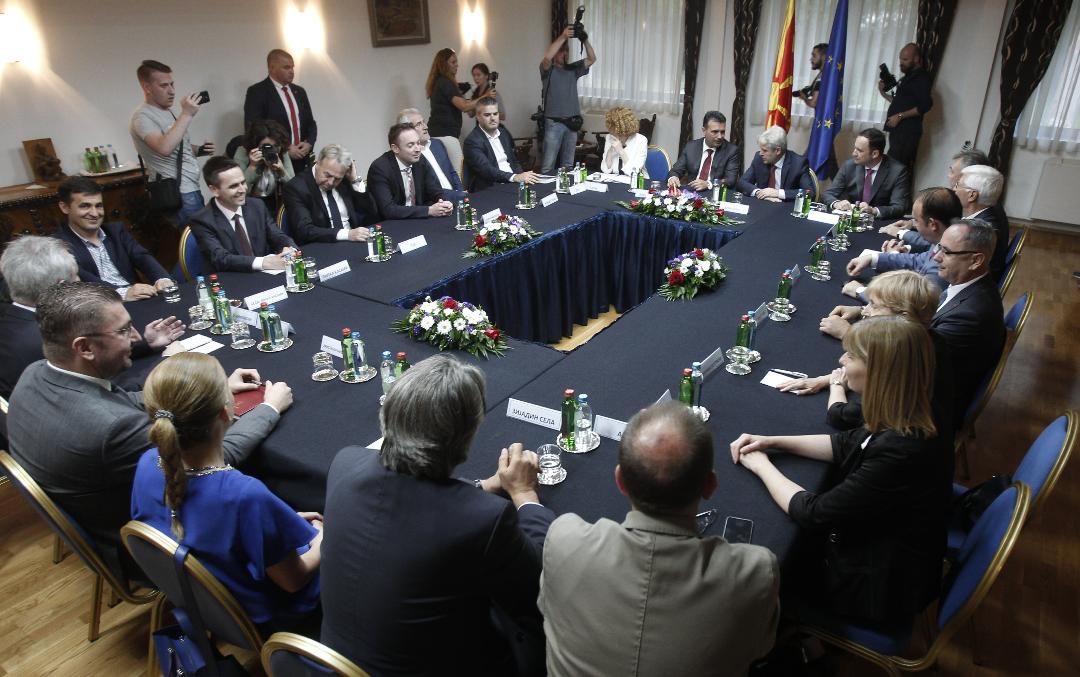 Zoran Zaev, the Prime Minister of fYROMacedonia has called for another political leaders' meeting today at noon (local time), to further discuss the settlement of issues related to the referendum on the Prespa Agreement to resolve the name issue as a follow-up to last night's meeting. Hristijan Mickoski, the head of the largest opposition VMRO-DPMNE party left Wednesday's meeting shortly after it began.
Mickoski left that meeting, protesting for its expanded composition, as Zoran Zaev invited a total of 12 party leaders.
Mickoski asked Zaev to convene a new one, in which, as in the other prior to it, only four party leaders (two of them heading the largest Slavic parties and another two of fYROMacedonia's largest Albanian parties) would participate.
At the end of the Wednesday meeting, Zoran Zaev accepted Hristijan Mickoski's request, thus it will be continued this afternoon as mentioned before. The Prime Minister of fYROMacedonia criticised the evening action of the opposition leader who left the meeting, speaking of irresponsibility and asked him to clarify his stance on the referendum, which is planned for the end of September or early October…. / IBNA