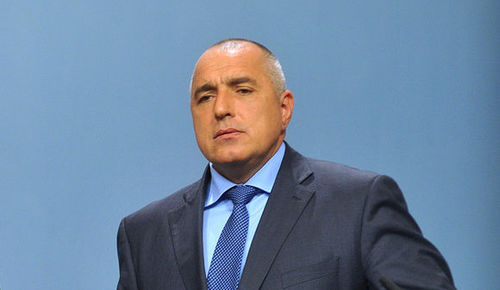 Review by Christos T. Panagopoulos
Bulgaria's entering into a new era of political crisis, after a group's decision to phase out their membership of Boiko Borissov's centre-right party (GERB).
According to the Sofia Globe, it remains unclear how many people are involved in this specific political group, whose members previously participated in GERB's executive committee.
One of the most interesting parts of this secession is the presence of Emil Dimitrov, a former GERB member, who had been expelled from Borissov's party and subpoenaed by prosecutors in April in connection with an alleged vote-buying scheme.
The group has already published a written statement, in which accuses both the government and the party of "promoting private interests and being used as a launchpad for appointments to positions of power and gain".
"We reached a situation in which a person against whom charges have been lodged over serious crimes continues being deputy chairperson of the CEDB and is presented as a touchstone of honesty and uprightness," the statement added. From his side, Mr. Dimitrov has already promised that in the next few days all names of the group's involved people will be revealed, but the damage already made to Borissov's governmental plans is considerable.
GERB first entered Parliament in 2009, winning the largest single share of seats and forming a minority government that remained in power until March 2013, after Borissov resigned as prime minister after protests in Sofia saw a violent incident.
Source: Sofia Globe