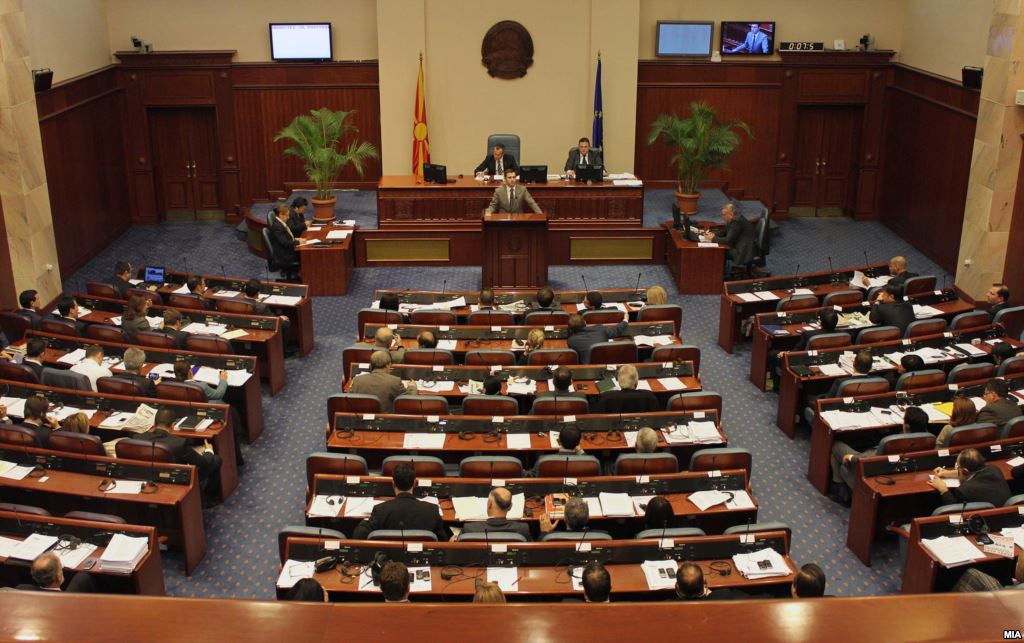 The messages sent out by the international community for the solution of the political crisis in FYROM are not yielding any results. In week four of the constitution session, MPs proceeded with the same rhetoric. The debates are mainly focused on the so called Tirana Platform, as VMRO-DPMNE claims that it has been drafted in the neighboring country and that it should be abandoned, but Albanian parties say that this document is nothing else but a Declaration signed in Skopje.
"This platform which is being imposed now is completely different to the Ohrid Agreement and its aim is to put pressure in order to change the Constitution", said VMRO-DPMNE's lawmaker, Ilija Dimovski.
But BDI (Democratic Union for Integration) said that Nikola Gruevski's party is using the declarations issued by Albanian parties as an alibi to create chaos and a deeper crisis, because they don't want to remain in opposition. "I have asked my Macedonian colleagues in Parliament to handle problems that concern society in Macedonia, problems in the communes, real crises and not create any crisis that doesn't exist. Let's leave Tirana alone and deal with Skopje!", said BDI's lawmaker, Ejup Alimi.
Tomislav Tuntev of SDSM says that VMRO-DPMNE is looking to save its leader, who must be held accountable for the violations that he has made during his time in office.
"No platform exists. The leader of VMRO-DPMNE has also negotiated with Albanian political parties, but no agreement was reached about the Special Prosecution. As a new majority, we have a new governing platform", Tuntev said.
Meanwhile, the focus of the debate was also the current cohabitation in communes which are ethnically mixed. VMRO-DPMNE claims that there's an impression that Macedonians are discriminated in communes led by Albanians. According to them, Gostivar avoids the Macedonian language in every local government event, Macedonian workers are discharged in the commune of Kercova, while Macedonian students in Tetovo are not allowed to attend particular schools where the majority of students are Albanians.
Meanwhile, Besa Movement calls for rational approach in order to solve the crisis as soon as possible.
"Let us be reasonable, find common strength and overcome this institutional crisis", Afrim Gashi of Besa Movement said.
So far, parliamentary parties have not yet reached any deals to overcome the political gridlock in Parliament. The new majority of 67 MPs is demanding the election of the speaker of Parliament, but has become impossible due to the long debates imposed by VMRO-DPMNE, as all of its MPs have requested the right of speech and then they retort with each other. /balkaneu.com/