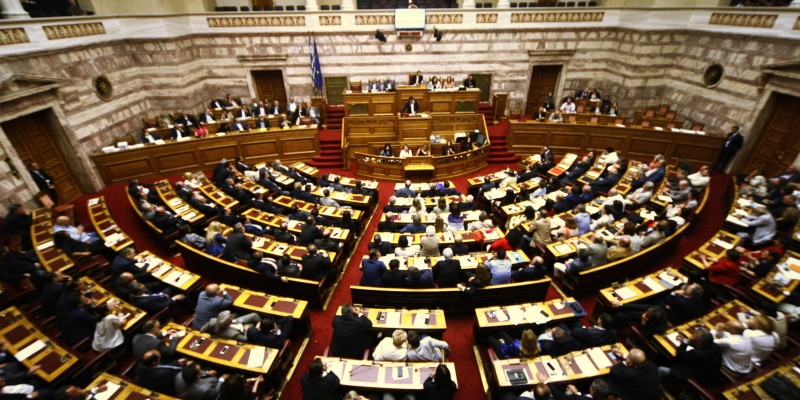 Athens July 28, 2015/ Independent Balkan News Agency
By Zacharias Petrou
The government is in a race against time to seal a deal with creditors on the new bailout program before August 20, when an ECB debt repayment is due. The Greek Prime Minister is operating under immense political pressure to avoid having to push through parliament more "prior actions" which are unpopular in his left-wing party.
The rebellion in Syriza has grown strong in recent weeks. Effectively, the vote in parliament that is required to ratify the prospective third memorandum will be a vote of confidence to the government and will almost certainly cause political developments.
Syriza's political secretariat met on Monday to discuss the party's strategy. The meeting put in motion a party congress in September as premier Alexis Tsipras reportedly said it must be held at the earliest opportunity.
The congress will most probably lead to Syriza splitting before an early election is called. PM Alexis Tsipras is expected to make sort of effort to keep the party united, however, division now runs so deep that this attempt cannot realistically be successful.
The hardline "Left Platform" of Syriza, led by former Energy minister Panagiotis Lafazanis held an anti-austerity event, also Monday, to debate the results of a July 5 referendum. This is considered a sign that the rift within Syriza is getting deeper and the two sides are preparing for an imminent "divorce".
Analysts point out that Panagiotis Lafazanis, joined by around 40 Syriza MPs, will seek to block the new bailout being ratified by parliament through attempting to bring forward a Syriza party congress that could obstruct the new bailout. Tsipras, however, is determined that the bailout will be definitely ratified before any intraparty developments begin to unfold.
According to analysts, the question now is whether Tsipras will remain the leader of Syriza or he will form his own party with those who support him in Syriza.
Troika
Meanwhile, technical experts from the European Central Bank, the International Monetary Fund and the European Commission began negotiations with the Greek government on the new bailout agreement.
The creditors said only middle-ranking technical teams — and not mission chiefs — would participate for now.
"Teams from the institutions are already on the ground in Athens and work is starting immediately as we speak," European Commission spokeswoman Mina Andreeva told a news briefing.
However, deep differences remain on a series of issues, the most serious of which are whether Athens will need to implement additional reform measures (prior actions) to receive quick aid under the bailout program; the fact that Athens is resisting any additional reform measures; eurozone countries, pushing for another round of "prior actions" to be passed by the Greek parliament even before a new memorandum of understanding is agreed; and the enues and access to staff and ministries.
With Alexis Tsipras contemplating a snap election in the autumn, he is determined to have an agreement in place before August 20, a) without prior actions needed for it to be sealed and b) without it entailing too many harsh measures that will have to be implemented early on (September – October).
Athens has pressing funding needs in August, namely the €3.2bn on a bond held by the ECB which must be repaid on August 20. Also, approximately €500m is needed for interest payments and a small loan repayment to the IMF while about €1.2bn is needed to make salary and pension payments.
With differences between Athens and the troika still so significant, the EU could have to agree another €5bn bridging loan so that talks with the Greek government continue into the autumn.