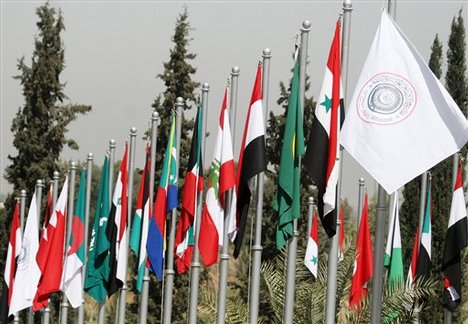 By Kyriacos Kyriacos-Nicosia
A declaration expressing determination to develop common political, economic, and security challenges was adopted in the third EU-League of Arab States FM Ministerial Meeting that took place in Athens on 10-11 June.
According to an announcement issued here in Nicosia, Foreign Minister Ioannis Kasoulides participated in the meeting, which was convened at the invitation of Catherine Ashton, High Representative of the EU for Foreign Affairs and Security Policy, Dr. Nabil Elaraby, Secretary General of the League of Arab States, and Salaheddine Mezouar, Minister of Foreign Affairs of the Kingdom of Morocco. It was hosted by Evangelos Venizelos, Deputy Prime Minister and Minister of Foreign Affairs of Greece, in the framework of the Greek Presidency of the Council of the EU.
Religious rights
According to the announcement, in his intervention FM Kasoulides referred to the need for further strengthening the cooperation between the EU and the Arab League as well as the religion right of all Christians in the Middle East and all Muslims in Europe. Kasoulides also noted that the EU-Arab League Ministerial Meeting should be the forum for tolerance and respect between religions.
Referring to the situation in Lebanon, the Minister, according to the announcement, noted that the Cyprus Republic supports the country`s Army and the unity and sovereignty of Lebanon. In the announcement it is said that Cyprus Defence Minister Christophoros Phokaides will be participating June 17 in a Conference in Rome, which aims to secure funds and assistance for the Lebanese Army.
Declaration
On the occasion of the meeting, the Ministers adopted a declaration expressing their determination to address together common political, economic, and security challenges with a view of sharing a better future for all; welcoming Euro-Arab co-operation as a means to provide an integrated regional response to strategic challenges, to ensure capacity building within the LAS institutional set-up and to further develop technical exchanges.