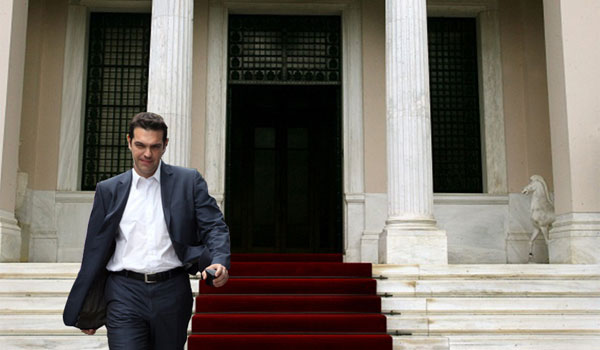 Athens, August 17, 2015/ Independent Balkan News Agency
By Spiros Sideris
Political developments are expected after the disbursement of the first tranche of EUR 26 billion or part of it, according to government sources.
The same sources said that the Prime Minister will be at the Maximos Mansion Tuesday, where he will meet with economic team.
From August 20 onwards he will have meetings with government officials, in order to determine his further moves.
Alexis Tsipras intends to request a vote of confidence from the House after August 20th. If he does not receive it, then the country will go to elections.
After losing the Parliamentary Majority during the vote was the third memorandum in the House, sources say that Prime Minister moves to the solution of asking for a vote of confidence and not to the creation of a broad coalition government.
In this way he will put the ultimate dilemma to the SYRIZA MPs: Will they take the responsibility to overthrow the first government of the Left, given that the opposition will vote against it?
Nevertheless, it seems that a lot will depend on what would eventually become with the tranche and whether there will a partial or full recapitalisation of banks.
Should the government seeks a vote of confidence, it is likely that Tsipras might seek to gather the support of 151 MPs instead of 120.
Given that the Left Platform of Panagiotis Lafazanis has said that it will not support the government, this number is considered difficult to obtain.
In this case, the country will go to elections with possible dates September 20 or 27, without ruling out the scenario resorting to the polls as soon as September 13.