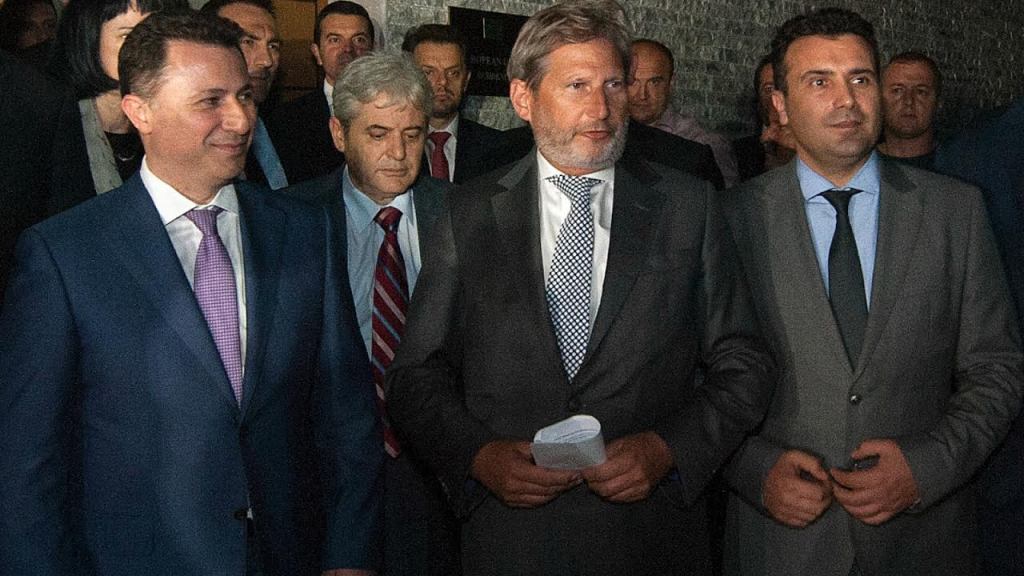 Amid a crisis which has been going on for the past three months in FYROM, after the 11 December elections, the leader of VMRO-DPMNE, Nikola Gruevski has declared that his party is preparing a political document which aims at solving the crisis.
"The document in question will offer a solution to the political crisis. This document doesn't favor any political parties or ethnic communities", said Gruevski in a televised interview last night.
According to him, this document will be offered to all political parties and its acceptance will lead to the solution of the current crisis.
"It is necessary for a nation to defend its state, because we may no longer have a state. If the people do not defend their state, we may no longer have a state", Gruevski declared.
The largest opposition party, SDSM (Social Democrat Union) has reacted against Gruevski by saying that he must prepare to be in opposition and face justice. This party declared that along with its partners, it already has a document which is aimed to save the country and that document is "the program of a new reformatory government, which secures better living standards, justice, unity and reforms".
"Gruevski must give up on the rhetoric of violence, give up on his propaganda and give up on his methods of calling for unrest and divisions between people", SDSM said.
EU Enlargement Commissioner, Johannes Hahn arrives in Skopje tomorrow in a fresh attempt to overcome the political crisis. Political parties are expecting Hahn's visit to help in solving the political crisis. BDI's spokesman, Bujar Osmani told IBNA that they expect this visit by Hahn to put pressure on president Ivanov in order for him to allow the constitution of the parliament and government. "We're optimistic that the situation will be solved and that the speaker of parliament and government will be elected", Osmani said.
Meanwhile, VMRO-DPMNE of Nikola Gruevski has warned that his party will put forward the request for the country to hold fresh general elections to be held along with local government elections. /balkaneu.com/