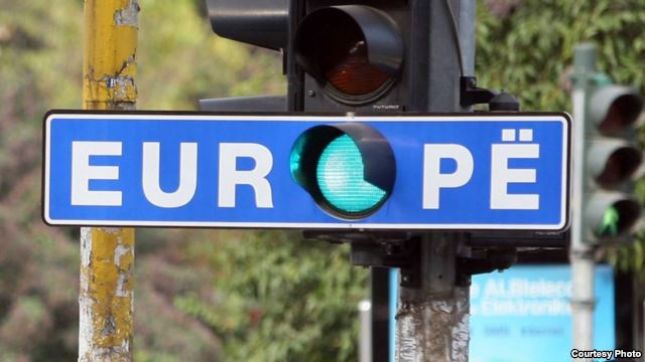 IBNA Special Report
Pristina, September 2, 2014/ Independent Balkan News Agency
By Elton Tota
Political and constitutional crises has made citizens of Kosovo less hopeless for the liberalization of the visa regime.
They say that the political deadlock is acting as an obstacle about the progress of this process and the fact that the citizens remain isolated, is the work of irresponsible politicians.
Blerta Ramadani, a student of economics, told IBNA that Kosovar young people deserve to move freely inside the Schenghen space.
"I don't think we're any different than the other youth of the region. I believe that Kosovar youth is aware of the fact that the free visa regime must not be abused with. On the contrary, this would enable us study visits and services that we need to obtain in the EU countries", the student says.
Arben Kosumi, an IT student told IBNA that Kosovo has become an isolated island as a result of irresponsible people who only work to serve their personal interests.
"Kosovar politicians have not sufficiently worked in meeting the criteria for the liberalization of visas. They have given a bad image to the country, by only working for their personal interests. This is why all EU reports on Kosovo express criticism about Kosovo", Arben says.
Meanwhile, the Minister of European Integration, Gezim Kasapolli says that all criteria for the visa lifting have been met and according to him, citizens of Kosovo will be able to travel freely as of 2015.
Kasapolli says that the political deadlock emerged after the June 8 elections has not had an impact in the progress of this process. He says that the process of Stabilization and Association Agreement is going well and that this agreement is expected to be signed at the end of this year.
Experts of European affairs told IBNA that the new Kosovo government must make more efforts in meeting the criteria set by Brussels.
The independence of the judicial system, fight against organized crime, corruption and other recommendations, according to the professor of European Law, Avni Mazrreku, are problems which have appeared in all the progress reports on Kosovo.
He criticizes the institutions of Kosovo of not taken sufficient measures in fighting these negative phenomena.
"The political crisis must be solved as soon as possible and new institutions must be seriously engaged in meeting the criteria set out in the guideline for visas. There are two key issues: the reform of the public administration which has been blocked and we know why it has come to a gridlock, reason being, this administration is used for political purposes by parties that want to take power and govern the country. Secondly, the independence of the justice system and who's interested on not having an independent justice system? The most powerful ones, those who have political monopolies in the country", says Mazrreku for IBNA. /ibna/