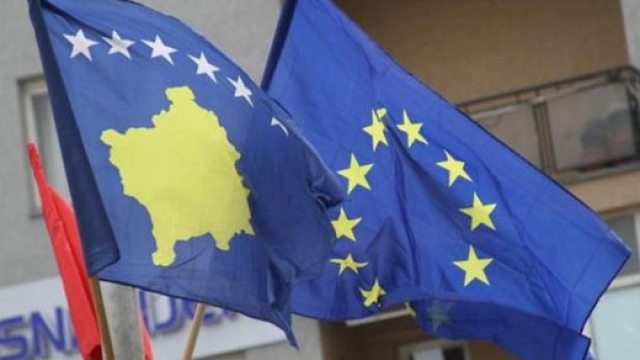 IBNA Special Report
Pristina, October 23, 2014/Independent Balkan News Agency
By Elton Tota
The political deadlock in Kosovo, which has been lasting for five months, has started to affect relations between Kosovo and the European Union (EU).
EU Special Representative to Kosovo, Samuel Zbogar says that the political crisis is starting to have its impact on the relations of Kosovo with the EU.
"My mission is to promote EU's interests in Kosovo and to push forward the relations between EU and Kosovo, which have improved a lot in the recent years, but the delay in the formation of institutions is taking its toll", says Zbogar.
Experts of European integration told IBNA that Kosovo has sustained a lot of damage during these months of the political crisis as far as the aspect of European integration is concerned.
According to them, if this pace continues, damages for Kosovo will be numerous in the internal and external aspect, in the process of integration and the image of Kosovo in the international arena.
Expert of European integration issues, Emrush Ujkani, says that the state of Kosovo has come to a halt in the process of the liberalization of visas during this period, as a result of the failure to create the institutions.
"It's not difficult to predict the damages of Kosovo in the process of integration during this time. There have been things which have been able to advance quickly during this period, such as the liberalization of the visa regime. But, this process has come to a halt as a result of the lack of institutions. This goes for all the domains of the European agenda, but I would stress the liberalization of visas. Therefore, Kosovo has wasted time and the only way to make up is for the new institutions to be founded as soon as possible", says Ujkani.
In this context, he said that if this political crisis continues even further, consequences for Kosovo will be even greater in the domestic and external aspect.
Meanwhile, professor of European Law, Avni Mazrreku told IBNA that Kosovo's losses in the European integration aspect must not only be seen during this period of time, but during two government terms.
"The losses of Kosovo must be seen in the context of eight years, from the proclamation of independence until now. Therefore, the failure of Kosovo must not only be attributed to the political gridlock of these four months, but in the context of the governments which have served in the last two terms", says Mazrreku.
He said that the Republic of Kosovo has seen deadlocks in all directions and according to him, it's not good that the failures which belong to eight years are addressed to a four month period.
"Every progress report since 2008 until today, doesn't offer a very good assessment on Kosovo. Kosovo has seen problems in all aspects and I think it's anachronism to attribute all the failures amounting an eight year period to a four month period", says Mazrreku. /ibna/