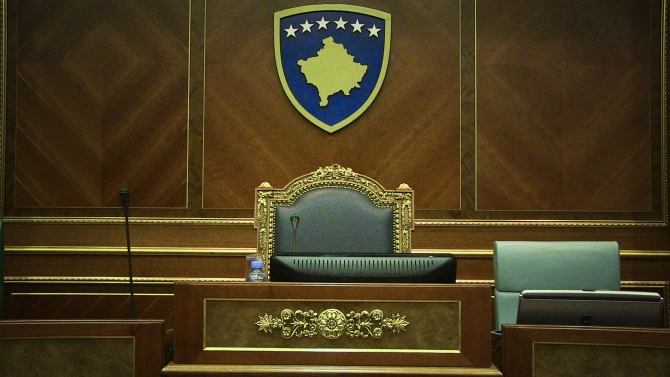 IBNA Special Report
Pristina, October 21, 2014/Independent Balkan News Agency
By Elton Tota
Representatives of the USA and European Union have mounted pressure on the political class in Kosovo to solve the political crisis.
The head of the EU office in Kosovo, Samuel Zbogar has invited Kosovar leaders to solve the political crisis, as they represent the will of the people.
"The solution must be found by Kosovar leaders. My job is to encourage political leaders, who have pledged in front of the people, to solve the crisis. We back Jahjaga's efforts to push them toward an agreement. Time is passing, but we cannot do the job of Kosovar leaders", said Zbogar.
American senator, Christopher Murphy said, during his visit to Kosovo, that Kosovar leaders must put aside their political and individual stances and find a way out of the political crisis.
IBNA news agency learns that representatives of the USA and EU have launched strong criticism against political leaders for the solution of the crisis.
They have demanded a compromise to be found within 10 days.
Experts of political developments in Kosovo believe that the crisis will be solved by the international community.
"Barriers have started to melt down. I believe that there will be an unfair intervention of the international community and this will happen for four reasons. First of all, diplomatic missions have major interests, secondly, to continue negotiations with Serbia, thirdly, to create the Court for War Crimes and fourthly, what if new elections are held and the election result is the same?  This is why I believe that they should reactw", declared the known analyst from Kosovo, Shpend Kursani.
Analyst Azem Vllasi says that this situation will be solved with the help of the international community.
"Both blocs caused this situation that now, only international intervention can take the country out of total isolation. I'm sure that senator Murphy has issued criticism and complaints", said Vllasi.
According to him, this is direct intervention and that his arrival has pushed things forward.
"There's nothing wrong with the US intervention, because our leaders have very much complicated the situation due to the obstacles imposed by both sides. USA is the engine of the Kosovar political arena and every movement will be made with the assistance of our American friends", said Vllasi.
On the other hand, analyst Petrit Zogaj said that the new government should have not been led by leaders of existing parties.
"I believe that the situation will be unblocked. At the same time, politics must open, because political parties have become like private property, where the leader decides on everything", declared Zogaj. /ibna/