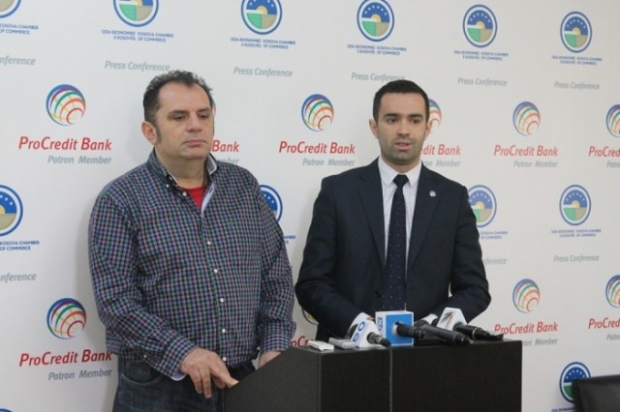 IBNA Special Report/Political and constitutional crisis are preventing the economic development of Kosovo
Pristina, September 5, 2014/Independent Balkan News Agency
By Elton Tota
Experts of economic developments say that the current situation is giving a bad image to the country by making it less attractive for foreign investments and it's preventing the improvement of legislation for doing business and fiscal facilities which have been promised by parties and which would assist a great deal the economy of the country.
The head of the Chamber of Commerce, Arjan Zeka raises the alarm about the difficult situation of the private sector, which boosts economic development, but also the difficult situation of the public sector.
"At the moment, there will be a drop in business and earnings. I fear that we will also see job cuts, amid a  situation where the unemployment rate is very high. As far as the state budget is concerned, this will not only have an impact in these four remaining months of the year, but also at the start of 2015 with fewer revenues for the budget", says Zeka.
He called on political leaders to overcome this situation as soon as possible, as its effects will be felt in the economic development and investments.
"We wanted to inform all political parties who fight to gain power, that beyond their close political interests, their game or their behavior, has a big impact in the business community, leading them to suspend their plans for investments, which has an impact in the overall economic development", says Zeka.
Meanwhile, the head of the Kosovo Chamber of Commerce, Safet Gerxhaliu says that the lack of new institutions has paralyzed Kosovar economy.
"You can see that we're suffering institutional vacuum, which has paralyzed all state agencies and public enterprises that play a very important role", declared Gerxhaliu.
According to him, currently, the performance of institutions is falling and large capital investments are seeing a contraction.
"If there are no capital investments, the private sector will not be able to engage. 2014 is a year with no economic growth, with no growth of exports and no new jobs", said Gerxhaliu. /ibna/