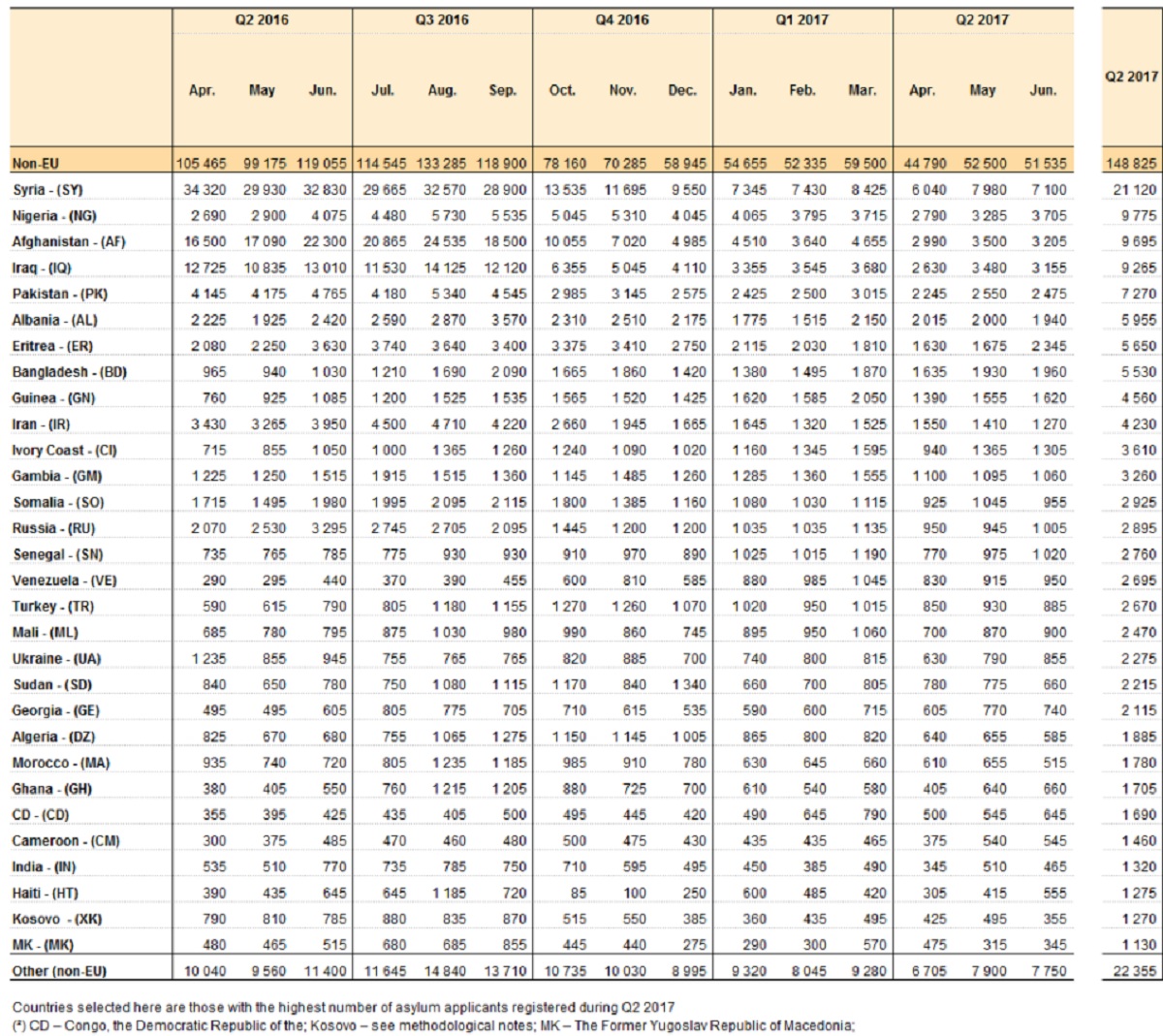 The political crisis of the first half of this year in Albania was accompanied by a growing number of asylum requests in EU member countries.
Such phenomenon is confirmed by the latest data provided by the European Institute of Statistics (EUROSTAT), according to which, in the second quarter of this year, the number of Albanians who applied for asylum was 6 thousand.
So, Albanians are listed sixth in the list after the countries of the Middle East and African countries as far as the high number of asylum seekers is concerned.
This is a higher number than the number of asylum seekers in the first quarter of the year, showing that the political crisis, especially prior to the 25 June elections, obliged Albanians to head to the EU. Meanwhile, the total number of Albanian asylum seekers who sought asylum in the EU member countries in the first half of 2017 was 11,400. /balkaneu.com/