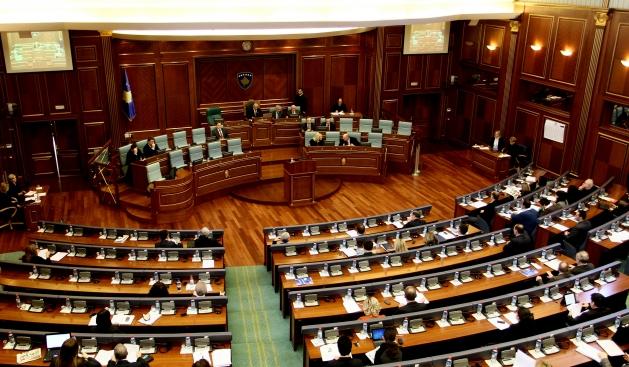 IBNA Special Report
Pristina, September 15, 2014/Independent Balkan News Agency
By Elton Tota
Political analysts consider the non intervention of international community to solve the political crisis in the country as a test for the state of Kosovo and its political leaders.
In fact, this is the first time that Kosovo is building central institutions after the end of the international monitoring of independence.
Whether political leaders are ready to overcome this blockade which started a few months ago, will be seen until September 18, as after this date, the international factor is expected to show its "hand".
Kosovar analyst, Vilhard Shala told IBNA that the fact that the international community has not intervened so far, shows that they are offering an opportunity to the political elite to show itself and to overcome the political and constitutional crisis.
"We must hail the decision of the international community not to intervene, but I believe that our leaders will fail this test. They are not used to such kinds of challenges that parliamentary democratic systems bring. Two options are remaining: the first one is the intervention of diplomatic missions and the second one, fresh elections", says Shala.
Analyst and publicist, Augustin Palokaj says that Kosovars are surprised by the lack of the intervention of the international community.
"No intervention is expected to come from the EU, not so much for its sacred principles of not intervening than the institutional transition that EU institutions are going through. Some member states are trying to make an impact through their diplomats, but there are no results. Thus, Kosovo is in an institutional gridlock, with a departing government, with a president who awaits orders as to how she should act and with a Constitutional Court which is being accused of being an instrument of PDK. Fresh elections are being articulated as a solution, but at the same time, it's being said that elections are not convenient for anybody. But, the problem is not that big. This has become a problem since it turned into a political process in the judiciary system", says Palokaj.
European Union doesn't meddle in domestic issues of Kosovo, declared on Sunday, Maja Kocijancic, spokeswoman of the EU outgoing head of diplomacy, Catherine Ashton.
"The EU respects the domestic processes of Kosovo and the results of these processes. which are in line with the laws and democracy of the country", declared Kocijancic, commenting the latest developments in the country.
She said that constructive dialogue between Kosovo and Serbia, through EU brokerage, is important to continue.
"We expect the next government of Kosovo to continue and implement the agreements that have been reached and to continue with its engagement in normalizing relations between the two countries", said she.
She further said that besides this, the European Union backs the reforms and the European perspective of Kosovo.
100 days have gone by since the holding of the general elections. Although it was thought that the elections would lead to the formation of new institutions, this has not yet happened.
Immediately after the elections, the country entered an institutional crisis. Experts of political processes have declared that the consequences of this crisis are many. /ibna/