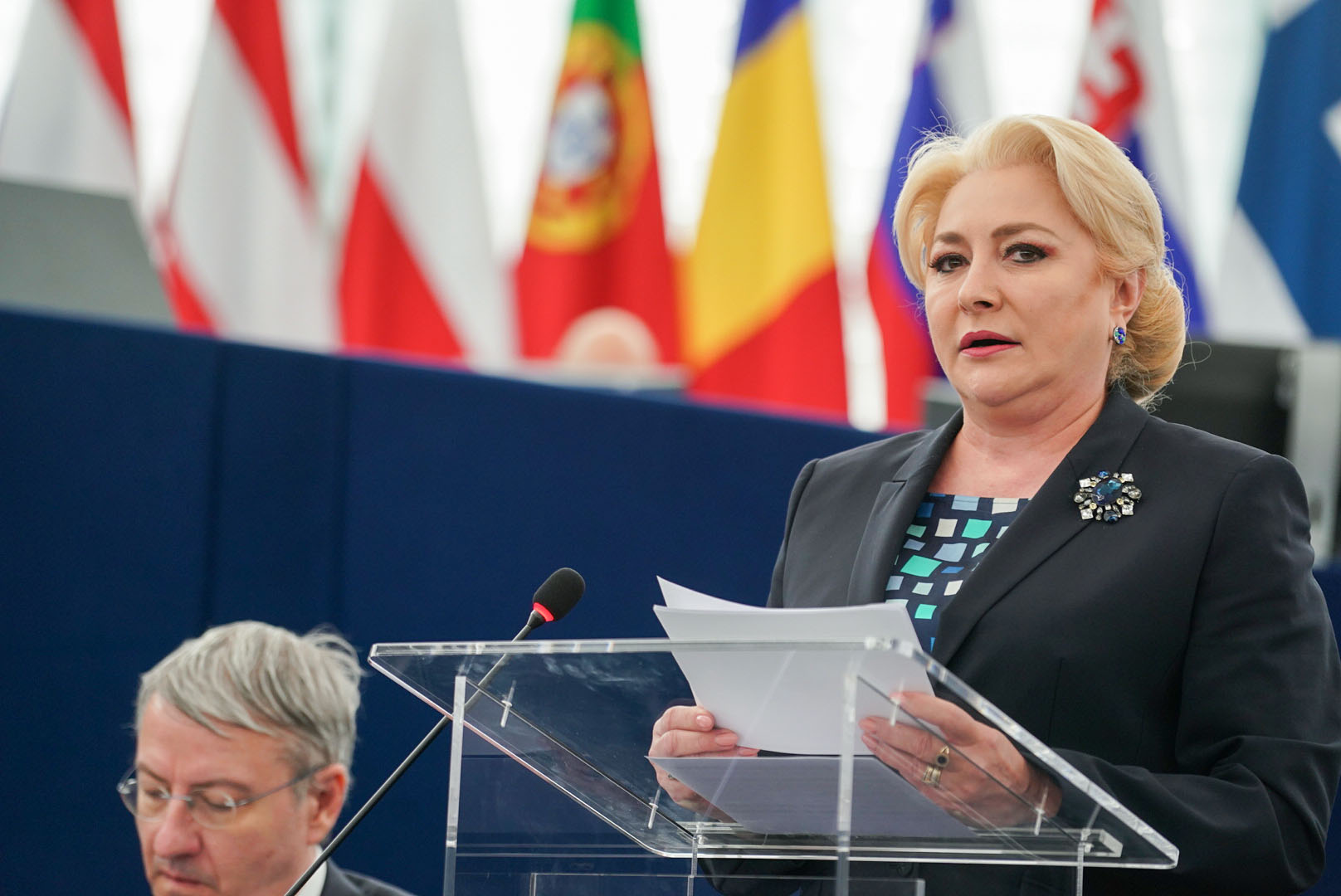 The President of Romania proceeded on making harsh statements in the media regarding the collapse of the governmental coalition between the Social Democratic Party (PSD) and the Alliance of Liberals and Democrats (ALDE), putting blame on both parties for the failure of this government.
President Iohannis stated that "first of all he does not accept any proposals for reshuffling on the government's behalf, not only because this government has changed its political composition, but rather because its propositions are simply unacceptable". He also added that the current government needs a new confirmation from Parliament, with the President calling for this process to commence. "After the elections, with a new constitutional majority, together we will be able to do more".
Klaus Iohannis also claimed that Romania needed a real change in order to prepare for a new government and a large pro-European political majority, so that the country can press the restart button. "Sound governance must be ensured and the fight against corruption should be supported. We need to restore the state as a whole". Finally, President Iohannis added that "therefore, dear Romanians, I count on your vote, since it is only together that we will be able to build a normal Romania".
Prime Minister Viorica Dancila criticized the country's President, noting that he "does not understand his constitutional role", while describing his attitude as a "sabotage" and his behavior as "immature and selfish", as that of Mr. Tăriceanu.
Viorica Dancila, referring to "candidate" Klaus Iohannis's accusations of her being head of a corrupt government, asked the Romanian President to present "evidence immediately" in order to support his claims, as the President's statement deeply "hurts" the country's image.
Regarding the Prime Minister's decision to visit the Parliament, former Constitutional Court President Augustin Zegrean commented that Viorica Dancila's move to turn to Parliament for authorization to reshape the government was not risky. Even if the reform proposal is rejected, the Prime Minister does not jeopardize her position. The former ministers will remain in office and Viorica Dancila will have to find other solutions, but she is in no way endangering her position as Prime Minister. A prime minister can lose their position only by a motion of censure. Moreover, if Parliament approves Viorica Dancila's proposals regarding the ministers, then the President will have no choice but to accept that decision.
National Liberal Party (PNL) leader Ludovic Orban said that next week he would hold talks with all political parties except PSD on the motion of censure. "The first goal is to topple the government. Anyone who does not cooperate will be considered an aider towards this government". On the other hand, the Liberal leader said that early elections should be held after the presidential elections. "If the government fails, we will try to hold early elections", Ludovic Orban added. "To this end", he said, "there would be either a political agreement or a constitutional process that would allow early elections". Mr Orban also argued that the structure of today's Parliament "almost lacks the ability to create a responsible government" that would be in favor of substantial reforms. The PNL leader also added that, although early elections are the best solution for Romania, PNL is ready to assume the responsibility of governance. Finally, he pointed out that the motion of censure would be submitted once 234 signatures were obtained in favor of it.
People's Movement Party (PMP) President, Eugen Tomac, believes President Klaus Iohannis's rejection of the government reshuffle was "expected and just as necessary", while adding that PSD no longer holds any legality. Nonetheless, Viorica Dancila will have to go thorugh Parliament to reshape the Government, and after the vote in Parliament, PSD will probably remain the main opposition for many years to come. The Dancila government's days are numbered", Eugen Tomac stated.
The President of the Freedom, Unity and Solidarity Party (PLUS) said the USR-PLUS alliance is ready to govern. According to him, the current government should not remain in power until next year's elections. He particularly emphasized his experience as Prime Minister, during which he was unable to implement reforms due to the lack of support from the parliamentary majority, and believed that this situation should not be repeated.
Pro Romania Party President Victor Ponta, in order to provide his support for a motion of censure, conditioned a political agreement by the main opposition for a specific Prime Minister. "I come from the left ideology and I always vote for a leftist government", Victor Ponta declared. Victor Ponta also said that his party could support a restructured PSD government, provided that Viorica Dăncilă resigns as presidential candidate.
The Social Democratic Party (PSD) seeks to attract the Alliance of Liberals and Democrats' (ALDE) new members. The Secretary-General of the Social Democrats has sent an invitation to all those who do not wish to be "sacrificed in the name of the secret interests" of the ALDE Chief to join PSD./ibna