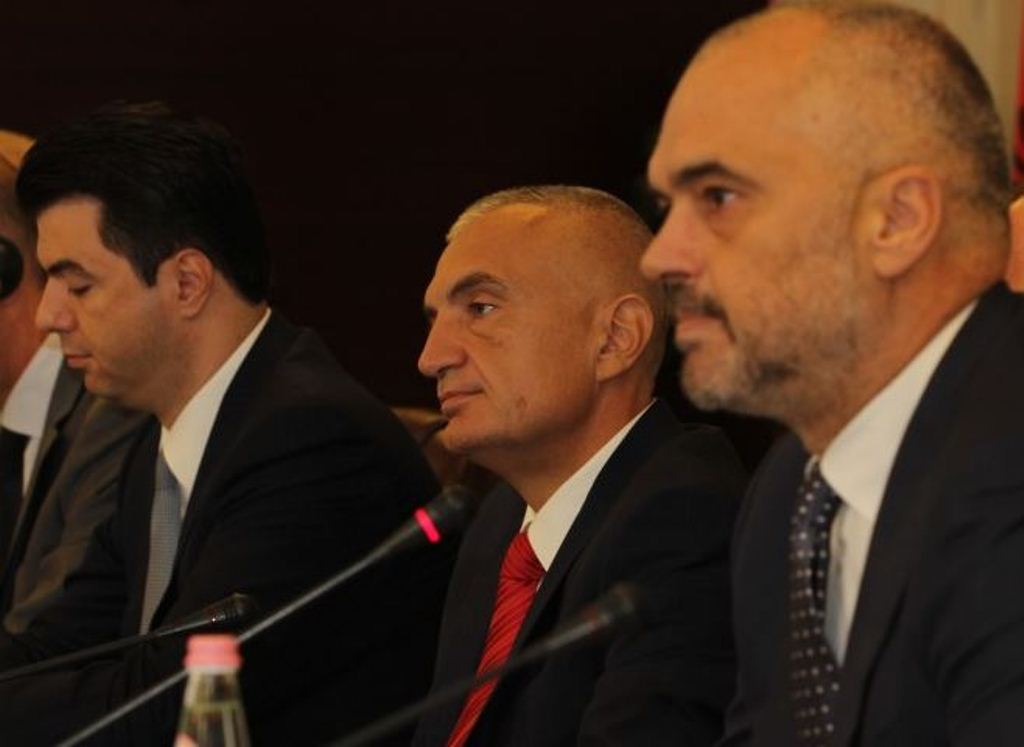 In Albania, the political crisis continues with the same intensity and in the recent hours, there have been repeated declarations suggesting readiness for dialogue and for a solution.
However, none of the sides, Socialist Party led by PM Rama and opposition leader, Lulzim Basha, don't seem to have a will to give way to a solution to the crisis.
At this point, a new idea has been launched for the solution of the crisis by Rama's ally in the governing coalition, Socialist Movement for Integration. Its leader, Ilir Meta, announced the decision to sacrifice his mandate and those of the ministers with the aim of finding a solution to the crisis.
According to SMI, the political situation is very tense. The electoral reform and judicial reform have come to a standstill, while there's an evident drop of public confidence on politics and institutions.
The political, aggressive, provocative and conflictual situation is dominating the current political developments. Under these circumstances, Mr. Meta says that urgent dialogue and political solution is imperative.
"Any delay leads the country to unknown, uncontrolled and unpredictable situations", Meta warns.
Meta is requesting for negotiations to take place for a so called "government of confidence", explaining that this must be an acceptable government by all political sides.
Meanwhile, Meta warns that SMI will not participate in the elections if the leader of SP doesn't show "maximum responsibility and political will to guarantee free and fair elections and offer all the necessary guarantees for the opposition, in order for it to be part of the electoral process.
Otherwise, according to Meta, "SMI cannot be part of an electoral farce".
Rama's reaction was quick. He said that he praises Meta's efforts " to find a solution that satisfies the opposition".
Rama said that he is and remains prepared for any solution that makes it easier for the opposition to return to parliament.
He said that he's "open to any demands or solution, which doesn't threaten the Constitution and which is not against democratic standards."
The opposition considered this declaration issued by Rama as an invitation for dialogue, but conditional dialogue. The democrat leader, Lulzim basha, said on Tuesday evening that "the only way to solve the crisis is the creation of a technocrat government, with broad political support, which will work for free and fair elections".
"The opposition invites Edi Rama to withdraw its conditions and put the interests of the country and Albanian citizens above his personal interests", was the official stance expressed in response to Rama's invitation, insisting for a technocrat government which indirectly was offered as a solution by SMI.
***
Following these declarations, the situation remains the same and it is not yet clear if a political solution accepted by everyone is not found.
Some speculate that in the hours to come, there will be talks brokered by the international community, mainly USA, but at the moment there is nothing official yet. /balkaneu.com/