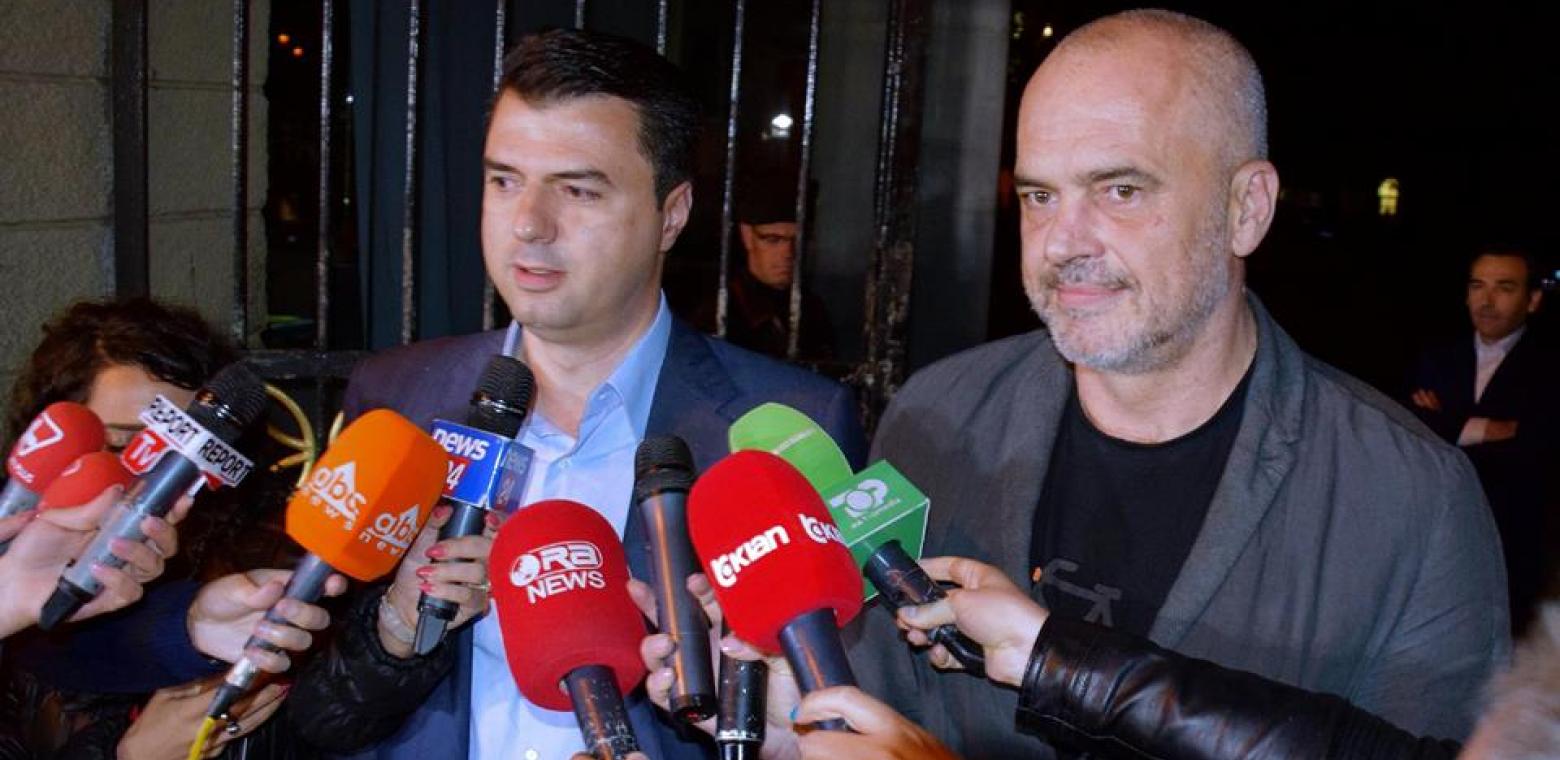 A marathon meeting between Prime Minister Edi Rama and opposition leader, Lulzim Basha, which started late on Wednesday and ended in the early hours of Thursday, was finalized with an agreement reached between them.
This marked the end of a long crisis that had led the opposition to set up a tent in the main boulevard of Tirana and protest there for the past three months.
After the meeting, Rama and Basha came out in front of the media and shook each other's hand. However, they refused to give details on this agreement.
"We have reached an agreement which will be formalized within 24 hours and then we will make public statements", Basha said.
While Rama added: "I agree 100% with what Mr. Basha said".
After reaching this agreement for the solution of the crisis, Lulzim Basha stopped at the tent to greet his supporters and communicate them the agreement.
"Everything has changed and the unthinkable three months ago has been achieved. This agreement gives way to free and fair elections. Today we start preparations to offer Albanians free elections. Thank you for your resistance", Mr. Basha told his supporters.
Basha announced that the tent will continue to remain open until the full details of the agreement come out.
"The tent shall not be closed. We will first give the details of the agreement and then give the good news", Mr. Basha said.
Unofficial sources state that Basha and Rama have agreed on ending the crisis based on a European-American plan, which includes the voting of the Vetting process as part justice reform, the postponement of the parliamentary election which was scheduled to take place on 18 June 2017 and several minister posts approved by the opposition.
The details of the agreement are expected to be formalized in the hours to come /balkaneu.com/