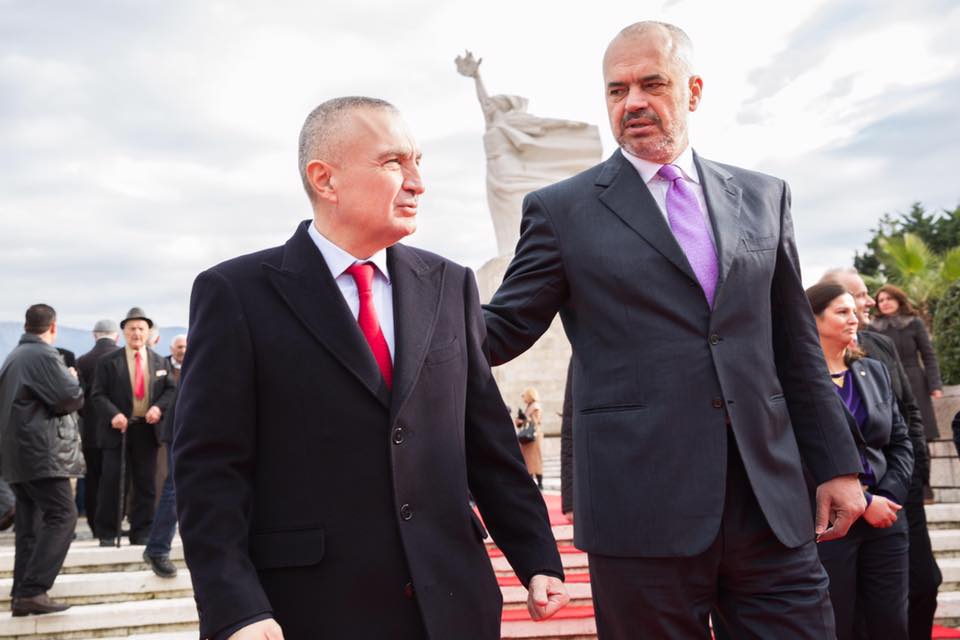 The political crisis in Albania has deepened following yesterday's decision announced by the country's president not to approve the nomination of the new minister of Foreign Affairs, who is also a citizen from Kosovo.
"He made a mistake of threatening the President of Republic, but there's no power in the world who could blackmail the President. There's no Constitutional Court in the world which doesn't permit the President to decide on the nomination and removal of cabinet ministers, in particular of those ones who are members of the National Security Council", Meta declared today, referring to Rama's reaction yesterday.
"National interest comes first! Albania comes first!", he said.
Meanwhile, the president has also requested the appointment of a parliamentary inquiry committee to investigate over the way the nominee for the position of Foreign Minister has received his security clearance.
The country's Prime Minister, Edi Rama has immediately reacted by calling on Albanians not to heed the president.
Yesterday, the president of Albania, Ilir Meta decided not to approve the Prime Minister's proposal for Gent Cakaj, current vice minister of Foreign Affairs, to be nominated as minister of Foreign Affairs, arguing that the procedure that the person in question has followed to obtain his security clearance is suspicious. Meta also argued that the nominee, Gent Cakaj has made several controversial declarations, like the one where he supports the idea of border changes between Kosovo and Serbia. According to Meta, these declarations go against Albania's foreign policy. /ibna/