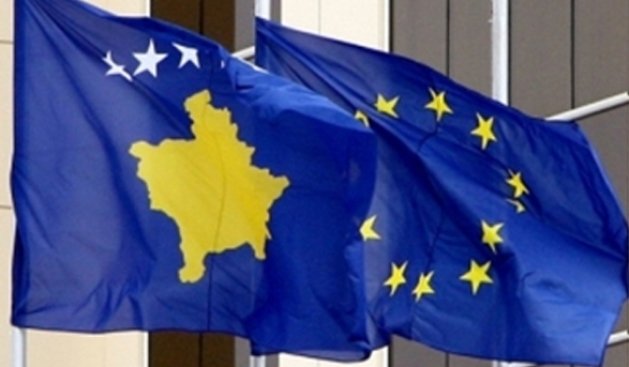 IBNA Special Report
Pristina, September 23, 2014/Independent Balkan News Agency
By Elton Tota
Government of Kosovo is doing everything it can to speed up the European integration process.
This was said by the outgoing minister of European Integration, Gezim Kasapolli.
According to him, the Ministry of Integration has shown that it has been a leader of the positive image of the country.
"Process of European integration has been comprehensive and I believe that this has been praised by all actors, political subjects and what we have created in our ministry is continuation and legacy", says Kasapolli.
Nevertheless, Kasapolli admits that this process may come to a halt if the political and constitutional crisis persists.
Meanwhile, representatives of opposition parties and experts of European affairs, address strong accusations against the outgoing government.
According to them, the government of Kosovo is not being serious in the process of European integration.
Self Determination MP, Puhie Demaku says that since Kosovo gained its independence and engaged to move forward with its European agenda, the government has not been serious.
"All previous governments have endlessly talked about European integration, liberalization of visas, but the work done by them has not reflected the seriousness that this process deserves. Our party believes that European integration means improving the living conditions in Kosovo", says Demaku.
According to her, besides the lack of seriousness which has been shown, the political crisis makes the integration process even more difficult.
Nevertheless, she believes that the main problem consists on the lack of a strategy for integration.
Demaku also believes that the frequent changes in the chairs of the delegation of Kosovo in the negotiations for the integrating process are also a lack of seriousness.
Former member of the parliamentary committee for foreign affairs from AAK, Donika Kadaj-Bujupi said that nothing has been done in the integration process, as according to her, Kosovo has been ruled by a government which is focused on monopolizing everything.
Professor of European Law, Llokman Mirtezani says that Kosovo has come to a halt in its EU perspective, as a result of an irresponsible leadership, which is not able to deliver the criteria set out by the European Commission.
"To be honest with you, Kosovo has come to a gridlock in terms of its European perspective and it's in the last wagon of the train with Brussels as its destination. It's the only country in the region which is yet to sign the Stabilization and Association Agreement and is the only country which doesn't have a visa free regime with the EU. A part of the blame for this falls on irresponsible Kosovar leaders, who have not worked enough to meet the economic and political criteria of Copenhagen, while the rest relates to its political status, namely the independence which has not yet been recognized by five EU member countries." /ibna/