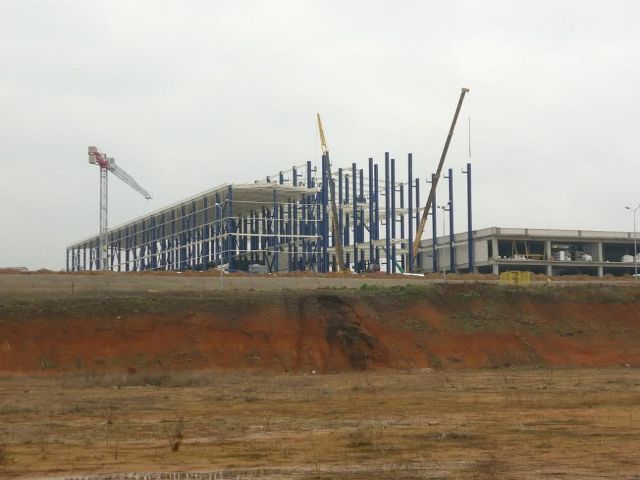 Skopje, 2 June 2015/Independent Balkan News Agency
By Naser Pajaziti
The political crisis has damaged foreign investments in FYR Macedonia. While the government has promised a growth in investments during 2015, these projections are failing, due to the ongoing political crisis and the tense security situation following the armed incident in Kumanovo.
The Central Bank has published its recent data on foreign investments. In the first three months of the year, the country has received 68 million Euros worth of foreign investments, which is a small figure compared to the government warnings and compared to the same period last year. In the first quarter of 2014, investments had a value of 109 million Euros.
Experts and business organizations say that this year there will not be positive trends in terms of foreign investments for as long as there is political instability. Even last year, the amount of foreign investments was 278 million Euros, while the government's projections were for much more.
The government is optimistic that foreign investments and employments will go up in the coming period. Alexander Gorgiev, spokesman of the government, says that work is expected to start on six new foreign plants, which will create 2500 new jobs.
"With the start of production capacities in Free Economic Zones in the country, we will have more jobs and more positive steps in the macro-economic development of the country, especially growth of exports", Georgiev declared.
But, economists do not see the government plan to attract foreign investments through free economic zones as effective.
"These investments only benefit foreign investors, because the state doesn't receive taxes, but its aim is to boost export. On the other hand, we have discriminating employments because the salary of an employee is minimal and it doesn't meet the basic living standards. Thus, here we have to do with investors who are being favored. A part of investors will also be subsidized from the state up to 500 thousand Euros in opening a plant", declared for IBNA, the expert of economic affairs, Elmi Aziri.
In the framework of its campaign, "Support for investments, which has kicked off in 2010, the government has spent over 50 million Euros. These funds, which have been managed by the Agency of Investments, have been spent on Free Economic Zones, the preparation of infrastructure, subsidies for investors with amounts ranging from 100 thousand to 500 thousand Euros and other expenses.
Commercial chambers in the country say that foreign investments only create new jobs and positive trends in export. They demand concessions for domestic businesses and not for foreign businesses.
Menderes Kuci from the Economic Chamber of North West Macedonia, told IBNA that the political class must find a solution for the crisis as soon as possible, in order for the economy not to go bust.
"The consequences of all of this will be suffered by companies and citizens, while the government will feel it when the treasury becomes empty. The continuation of the political and economic crisis will expose Macedonia to bankruptcy", Kuci says. /ibna/