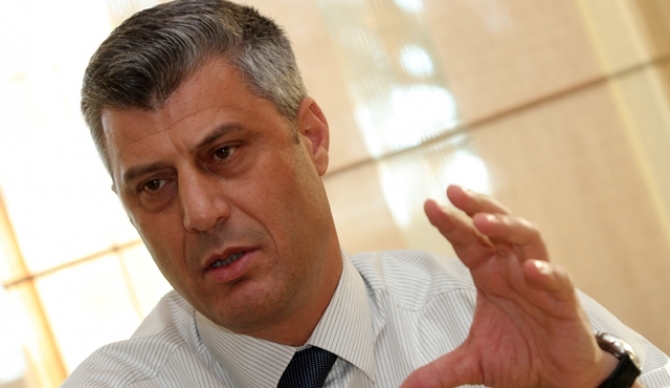 Pristina, November 3, 2014/ Independent Balkan News Agency
By Elton Tota
Opposition parties have once again met today to talk about a solution to the political crisis and the formation of new state institutions.
After the meeting, the leader of the Incentive for Kosovo, Fatmir Limaj has rejected rumors for divisions within the opposition coalition.
Limaj said that the coalition continues to be united.
"The coalition is strong along with our joint action. Those who think that there are divisions between us, are wrong. We're powerful together and we're determined to offer the country a government", declared Limaj.
Leader of the Incentive said that the coalition is concerned about the fact that that the constitutive parliamentary session has not been called by the temporary speaker of parliament, Flora Brovina.
"First of all, on behalf of the coalition, we express our concern about the deadlock caused by the failure to call the session. We're worried that so much time has gone by and we haven't yet received an invitation for the session, where a solution can be found for the situation. I call on the speaker to call the session as soon as possible", said Limaj.
Limaj said that institutions of the country will soon be formed.
"The opposition is unique and is determined to move forward in its project to change the governing of the country and to offer a different governing. I'd like to assure all the citizens of this country that Kosovo will soon have its own institutions and Kosovo will soon have a parliamentary governing majority and that this majority is in this coalition", said Limaj.
Meanwhile, leader of PDK, Hashim Thaci declared that the political deadlock cannot be overcome without the participation of the party that he leads.
According to the head of PDK, the only solution to the crisis may come from the meetings that the president of the country, Atifete Jajhjaga is holding with political parties.
"Each political party and each leader must put the country's interests above their personal ones", said Thaci.
"I believe that it's time for reflection and reflection must take place in the framework of potential opportunities. This is why PDK will contribute to this cooperation. Everyone must take his responsibility based on the election result", said Thaci.
Thaci added that PDK has expressed its will, but, according to him, as a winning party, PDK must implement its program, "New Mission".
"We insist on communicating and finding a solution, but this crisis cannot be overcome without the participation of PDK", said Thaci. /ibna/