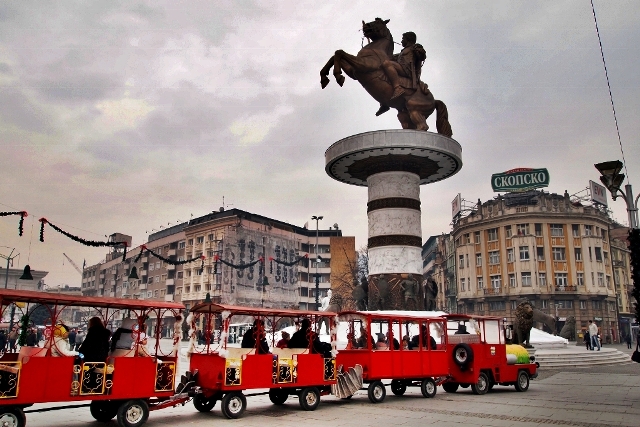 In case the political crisis continues in FYROM, then the economic crisis in the country will deepen. This warning comes from the chambers of commerce and economic experts.
The head of the Economic Chamber of Northwestern Macedonia, Fatmir Bytyqi says that the long political crisis has its impact in the economy, especially in foreign and domestic investments.
"This lack of stability leads to several problems. One problem relates to the fact that the reforms in the judicial system and the legislative system will be lacking, because if we have a technical government and a parliament which is entirely nonfunctional, then no steps will be taken to undertake these reforms. Therefore, we can say that the economy will be affected negatively", says Bytyqi for balkaneu.com.
According to economy expert, Goran Rafajlovski, the fact that the political crisis has lasted so long , will have very negative consequences for the economy. According to him, political parties have damaged the economy by allowing for the crisis to go on.
"Any prolongation of the political crisis is a big hole for the economy. We asked the government to allow us to have our say in this situation, in order to be able to help", Rafajlovski said.
Economics professor, Abdylmenaf Bexheti says that the December elections didn't generate institutional effects in order to hope for an economic development.
"In a situation of political crisis, the impact is even bigger. After the elections, we didn't see any institutional effects which could make us hope for a better economic perspective. Thus, forecasts are not that positive", Bexheti said.
FYROM's Chamber of Commerce has called on the new government to be formed as soon as possible and for the business community to be involved in decisions which relate to the economic stability of the country.  This year, they predict economic growth not to be 3,7% , but 2,5% of GDP. /balkaneu.com/