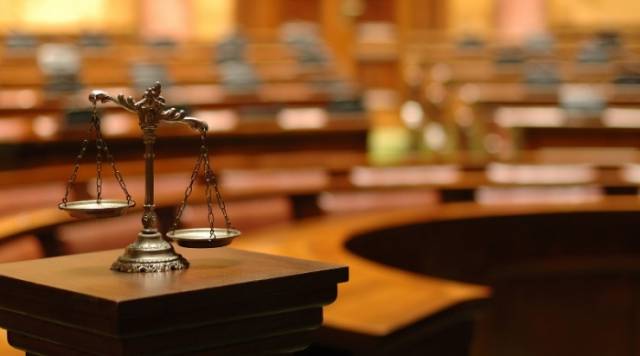 Pristina, 25 June 2015/Independent Balkan News Agency
By Elton Tota
On Friday, June 26, Kosovo's parliament will discuss the constitutional amendments that will enable the establishment of the Special Tribunal.
But, the creation of this tribunal is objected by the opposition, which considers it as a threat to the sovereignty of the state of Kosovo and for this reason, it has warned that it will boycott Friday's session.
Last night, around 10 pm, representatives of the opposition parties have met in one of the hotels in Pristina to discuss the way that they will object to the constitutional amendments.
Following this meeting, AAK leader, Ramush Haradinaj said that the opposition will vote against this tribunal in order to protect the sovereignty of the state.
"We talked about Friday's session. We talked about all the things which are expected to happen in parliament and other processes that we have forward. The stance of opposition parties is clear. We will note vote the Special Tribunal because intervention in sovereignty is unacceptable", Haradinaj said.
The same opinion is also shared by leader of Self Determination, Visar Imeri.
"In today's meeting, the three opposition parties, Self Determination, AAK and Incentive confirmed their objection for this tribunal. Our objection is in principle against this tribunal, as we want to defend the sovereignty and the historical truth of the war of KLA", Imeri declared.
The creation of this tribunal is also being objected by KLA veteran organization.
The head of this organization, Xhavit Jashari confirmed on Friday that a protest will be called against this process.
"We strongly object the creation of this tribunal the same as we have objected to all the injustices that have been made to the fair war of KLA. We will protest. We will not allow former fighters who fought for freedom of Kosovo to be tarnished", Jashari said.
Meanwhile, the two leaders of the biggest parties in Kosovo, Hashim Thaci of the Democratic Party and Isa Mustafa from the Democratic League of Kosovo, will meet on Thursday with their respective parliamentary groups in order to secure the necessary votes for the constitutional amendments, which will give way to the creation of the Special Tribunal.
IBNA learns that the two heads of the biggest parties in the country have assured the US and EU embassies that the Special Tribunal will be approved by parliament on Friday.
Meanwhile, western diplomats in Pristina say that if parliament fails to finalize this matter, than it will be sent to the UN Security Council, something which would damage Kosovo.
In April last year, parliament of Kosovo approved with 89 votes in favor the creation of this Special Tribunal.
The idea for the creation followed allegations by the Council of Europe envoy, Dick Marty which had to do with traffic of organs in Kosovo and the involvement of KLA commanders in war crimes. /ibna/