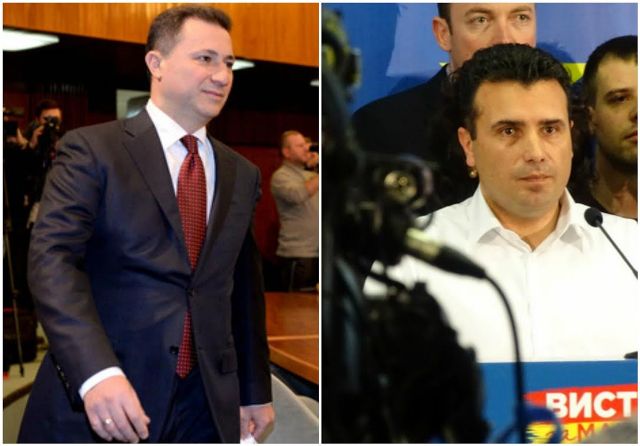 Skopje, 29 October 2015/Independent Balkan News Agency
By Naser Pajaziti
Political clashes continue in FYR Macedonia, making it impossible for the so called Przino agreement for the solution of the political crisis, to be finalized.
The international community has demanded from political sides to avoid strong debates and to continue with the negotiations for the implementation of the political agreement which was achieved on June 2 at the EU residence in Przino, Skopje, with the mediation of the EU Enlargement Commissioner, Johannes Hahn.
Representatives of political parties have commented the messages launched by the international community and have reiterated their stance that they will respect the agreement.
Upon his return from a visit in the Arab United Emirates, PM Nikola Gruevski declared yesterday from Skopje that he backs a quick implementation of the Przino agreement.
"It's in the best interest of the country to implement the Przino agreement and I'm committed in order for this to occur as soon as possible. Work groups are constantly communicating in order to reach compromise", Gruevski declared.
Gruevski also commented his publication in social networks, where he says that the citizens are the ones who decide on the fate of the country.
"My comment on Twitter is nothing else but the proof of the reality that comes with the elections. The citizens are the ones who decide in the elections and this doesn't undermine the efforts being made by representatives of the international community to help Macedonia overcome the current crisis as soon as possible", Gruevski declared.
Asked about the possibility of unrest and fresh protests, Gruevski said that no rallies are expected to happen at the moment and ruled out any possible bloody scenario.
But, Andrej Zernovski of the united Macedonian opposition, notes that Gruevski refuses to accept the advice of the international community. "This is not a personal battle, because those who govern must account for all their actions. In a meeting with the ambassadors of Germany and Bulgaria, I stressed that it's very important that the country is not sanctioned and for us not to pay the cost of the irresponsible behavior of the current government", Zernovski said.
According to him, the worst scenario would consist of what has been seen in neighboring countries, where there have been clashes among citizens.
Journalist Fatos Rushit told IBNA that such messages by Gruevski resemble to leaders of the recent decades in the Balkan, who had a fatal epilogue with serious consequences for the region.
"Such messages resemble to the past and to the style of populist euphoria that engulfed several Balkan countries, especially Serbia in the 90s. But the fate of those who promote such political messages is known. Political players must manifest political maturity and sit down and talk in order to put an end to the crisis and to create a better future for the citizens. This is a real option, while the rest is mere political propaganda", says journalist Fatos Rushit.
Meanwhile, EU envoy, Peter Van Hoyte continues his meetings with representatives of political parties, to find compromise for the finalization of the June 2 agreement. /ibna/