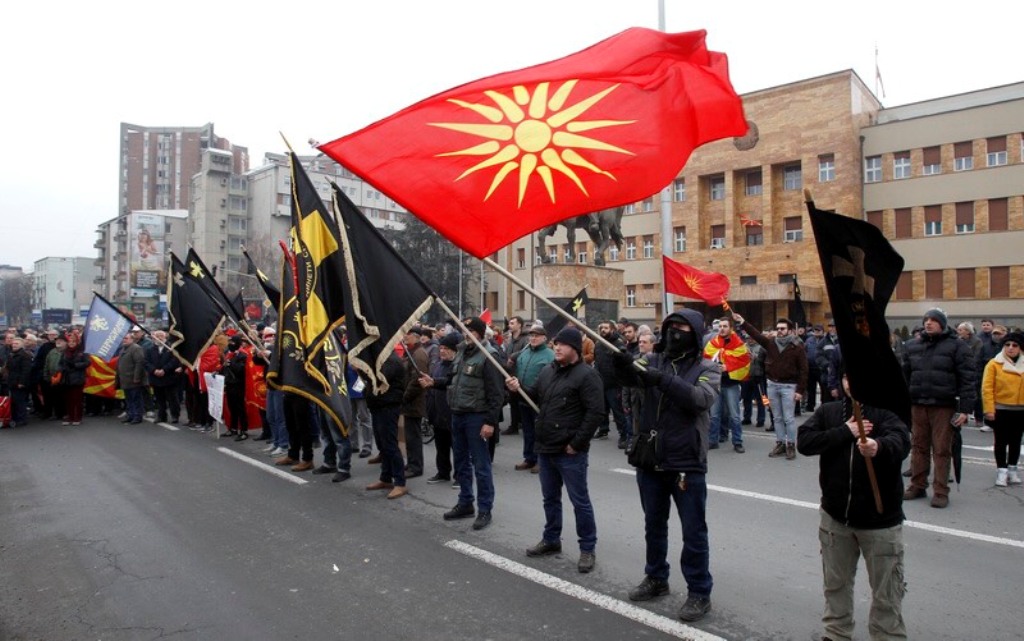 The intensification of the process for the solution of the name dispute, the law on languages which advances the Albanian language and the agreement with Bulgaria, are sparking reactions in Skopje.
Several Macedonian associations and intellectuals say that with these agreements, the nation and the country are losing a great deal.
On Sunday, they protested in front of parliament and in symbol of their revolt, demonstrators burned the EU flag.
"We are protesting for patriotic motives in order to save Macedonia. We will never allow the others dictate the way we live. In this situation, we're losing our language, the church and the Macedonian spirit", said Violeta Sekovska of "Tvrdokorni" association.
She said that this association along with other patriotic associations, will not allow the holding of the referendum announced for the issue regarding the name, or even the application of the new law concerning the Albanian language, as, according to her, the Macedonian state is being lost.
On the other hand, there are others who are against these protests which cause insecurity in the country. Xhabir Derala of CIVIL organization told IBNA that these actions have an ultranationalist character.
"We call on people to contain themselves from any kind of violence and hate messages", Derala said, stressing that accusations against other ethnic groups, institutions and neighboring countries are unacceptable. /balkaneu.com/