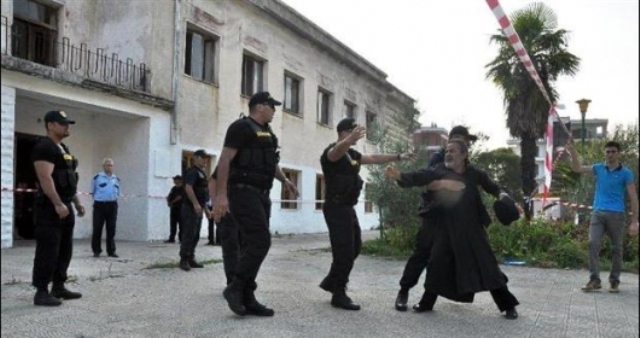 Bruksel, September 25, 2013
Political Assembly of European People's Parties has gathered in Brussels in a meeting on the freedom of faith and its practice and unanimously voted the Resolution on Religious Intolerance.
Below you will find the full version of this resolution:
"Our moral obligation and co-responsibility to stand up for Christians around the world, considering our cultural heritage rooted in Judeo-Christian traditions.
The freedom of thought, conscience and religion as basic principles, enshrined in the 1948 Universal Declaration of Human Rights and in the European Chapter of Fundamental Rights.
The fact that during the last month incidents of extremist violence towards Christian Churches as places to Worship occurred in Egypt, Syria and Albania
The European People's Party:
1. Reaffirms the need to fully respect the freedoms of faith, religion and belief as fundamental and universal human rights and as essential elements of democracy the respect of which is a precondition for aspiring integration in the European Union.
2. Condemns all acts of violence, that target religious minorities and communities in countries such as Syria and Egypt.
3. Strongly condemns the extremist act against the Orthodox Church in Premeti Albania, its priests and its possessions, as an act of extremism against Christianity in European Soil.
4. Urges all authorities to deter any discriminatory acts against religious groups and to ensure equal dignity and equal opportunities to all citizens of Egypt and Syria.
5. Calls for respect and adequate protection to be given to properties belonged by religious communities (churches, charitable institutions, religious schools)", – concludes the Resolution of EPP. /ibna/