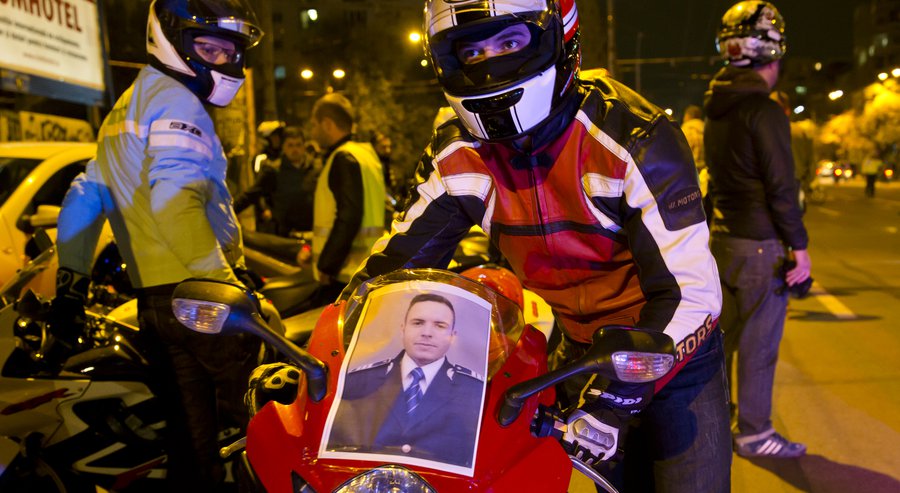 Bucharest, October 26, 2015/Independent Balkan News Agency
By Editor
A tragic accident has caused a political turmoil and generated a street protest in Bucharest. President Klaus Iohannis today sent word to Interior Minister Gabriel Oprea that he should resign following the on-duty death of a police motorcyclist who was leading the ministers motorcade.
Policeman Bogdan Gigina died after driving his motorbike into a hole on October 20th. It is unclear where the minister was coming from and what his destination was, since Gabriel Oprea only said that he was entitled to have a motorcade because he was using it for job-related deployments. Today, in his first media appearance since the accident, he refused to answer journalists' questions and read a press statement.
Minister Oprea said that he chose not to make comments or explain what happened until now "out of respect for the policeman's family". The prosecutors has initiated an investigation. Over the weekend, hundreds of people protested in Bucharest over Bogdan Gigina's death.